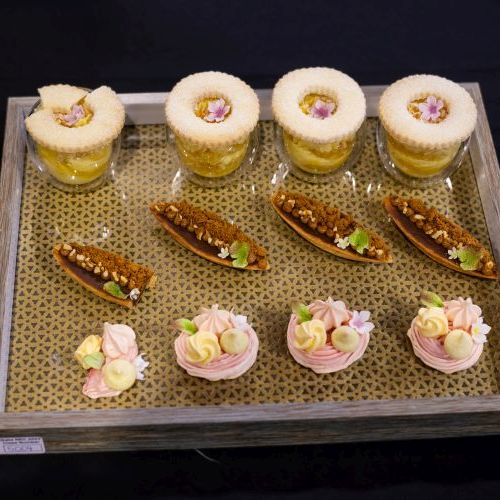 Best in Show
Miriam Pearson
Thank you to absolutely everyone who entered
HUGE congratulations to everyone who won an award – you can find the full list of winners below.
We hope to see you all at the next Bake International!
Select a letter to view category results
Please note if your name is not listed then unfortunately your entry has received no award or was not to schedule. Please await your feedback sheet from the judges which will provide further information.
Class 1 – A Gingerbread Building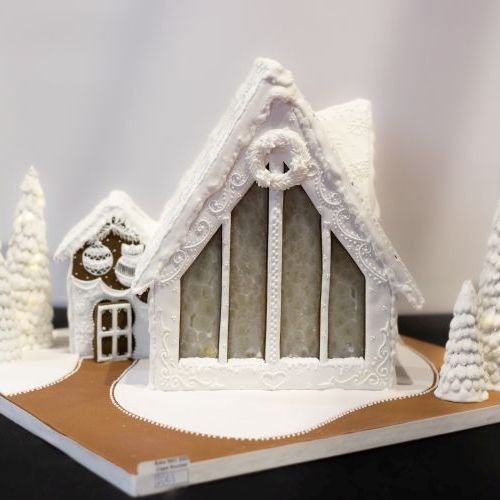 Charlotte Crews
1st Place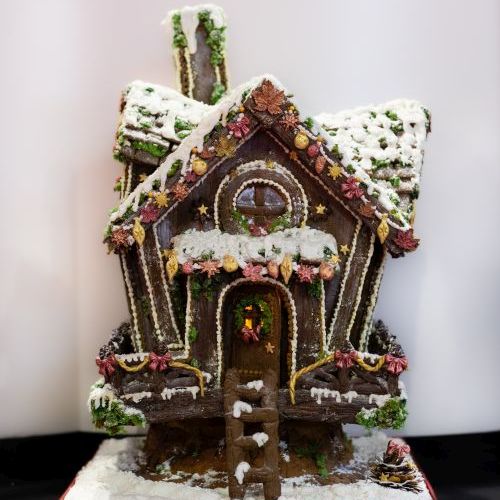 Debby Donnelly-Addison
2nd Place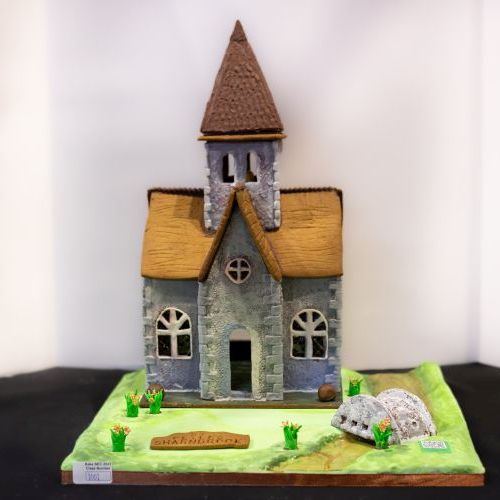 Helen Heybourn Flynn
3rd Place
| Name | Surname | Country | Award | Placement |
| --- | --- | --- | --- | --- |
| Charlotte | Crews | United Kingdom | Gold | 1st |
| Debby | Donnelly-Addison | United Kingdom | Gold | 2nd |
| Helen | Heybourn Flynn | United Kingdom | Silver | 3rd |
| Beata | Czezowska | United Kingdom | Merit | |
Class 2 – Sourdough Bread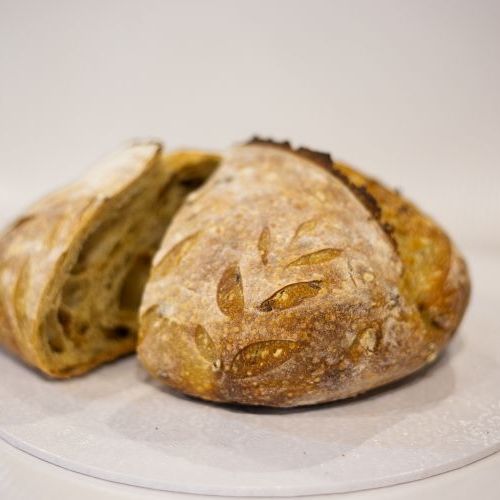 Hilma Nardi
1st Place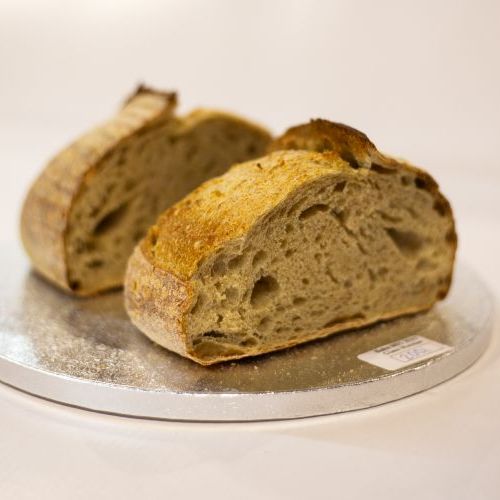 Ben Smith
2nd Place
| Name | Surname | Country | Award | Placement |
| --- | --- | --- | --- | --- |
| Hilma | Nardi | United Kingdom | Gold | 1st |
| Ben | Smith | United Kingdom | Gold | 2nd |
Class 3 – A Naked Rich Round Fruit Cake
Helen Heybourn Flynn
1st Place
| Name | Surname | Country | Award | Placement |
| --- | --- | --- | --- | --- |
| Helen | Heybourn Flynn | United Kingdom | Silver | 1st |
| Alun | Griffiths | United Kingdom | Bronze | |
| Hazel | Jones | United Kingdom | Bronze | |
| Nicky | Harrison | United Kingdom | Bronze | |
| Claire | Morton | United Kingdom | Bronze | |
| Claire | Griffiths | United Kingdom | Bronze | |
| TIFFANY | KPORNU DAWSON | United States | Bronze | |
| Edwina | Hughes | United Kingdom | Bronze | |
| Jane | Farley | United Kingdom | Bronze | |
| Sue | Merry | United Kingdom | Bronze | |
| Debbie | Borthwick | United Kingdom | Bronze | |
| Anna | Lightfoot | United Kingdom | Merit | |
| Michele | Farrow | United Kingdom | Merit | |
| Elizabeth | Campsall | United Kingdom | Merit | |
| julie | leatherbarrow | United Kingdom | Merit | |
| Clayre | Grice | United Kingdom | Merit | |
| Nicola | Palmer | United Kingdom | Merit | |
Class 4 – A Drip Cake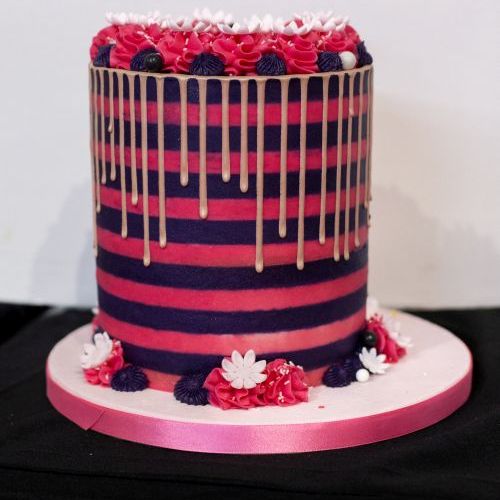 Rebecca Mackenzie
1st Place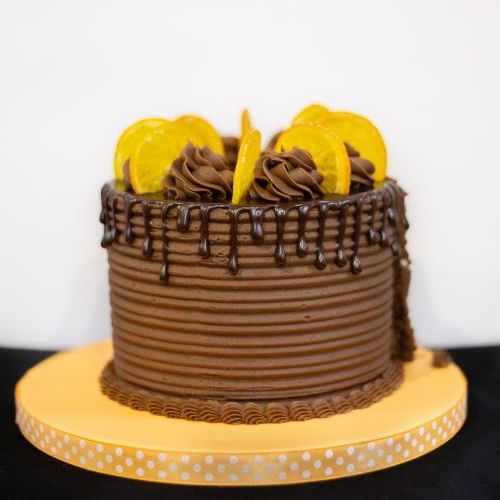 Emma Matthews
2nd Place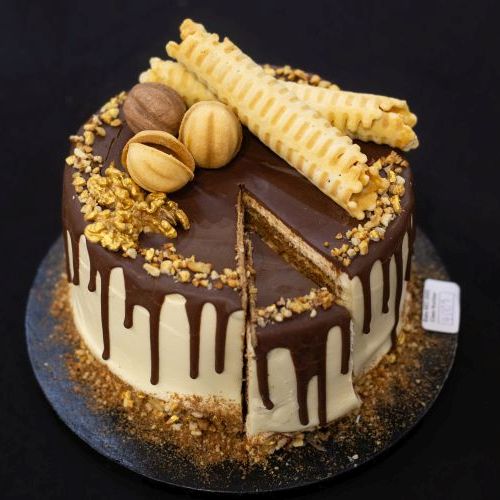 Santa Spruge
3rd Place
| Name | Surname | Country | Award | Placement |
| --- | --- | --- | --- | --- |
| Rebecca | Mackenzie | United Kingdom | Gold | 1st |
| Emma | Matthews | United Kingdom | Gold | 2nd |
| Santa | Spruge | United Kingdom | Silver | 3rd |
| Louise | Smith | United Kingdom | Silver | |
| Julie | Hodson-Walker | United Kingdom | Silver | |
| Tasha | Barry | United Kingdom | Silver | |
| Erika | Sionis | United Kingdom | Silver | |
| Alun | Griffiths | United Kingdom | Bronze | |
| Chloe | Cheshire | United Kingdom | Bronze | |
| Lathadevi | Sivakumar | India | Bronze | |
| Sharon | Allan | United Kingdom | Bronze | |
| Adina Claudia | Nastase | Gibraltar | Bronze | |
| Jacquelyn | Curtis | United Kingdom | Bronze | |
| Lauren | Hulse | United Kingdom | Bronze | |
| Mindy | Robinson | United Kingdom | Bronze | |
| Sindy | Yu | United Kingdom | Merit | |
| Gemma | Fitzgerald | Ireland | Merit | |
| Niharika | Katta | United Kingdom | Merit | |
| zareen | shaikh | India | Merit | |
| Rachel | James | United Kingdom | Merit | |
| Nacho | Nachev | United Kingdom | Merit | |
| Nigel | Henry | United Kingdom | Merit | |
| Denise | Matthews | United Kingdom | Merit | |
| Cheryl | Gaulton | United Kingdom | Merit | |
Class 5 – Afternoon Tea Pastries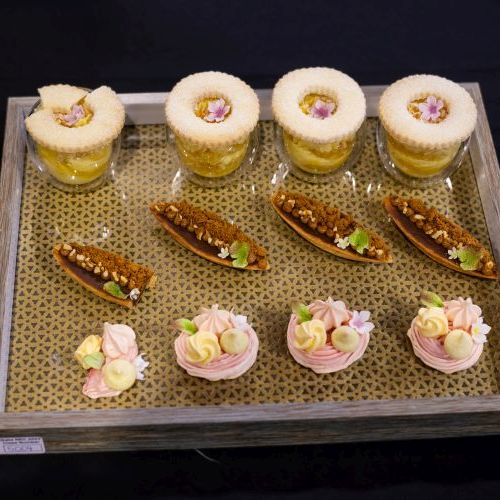 Miriam Pearson
1st Place
Paulina Boguslawska
2nd Place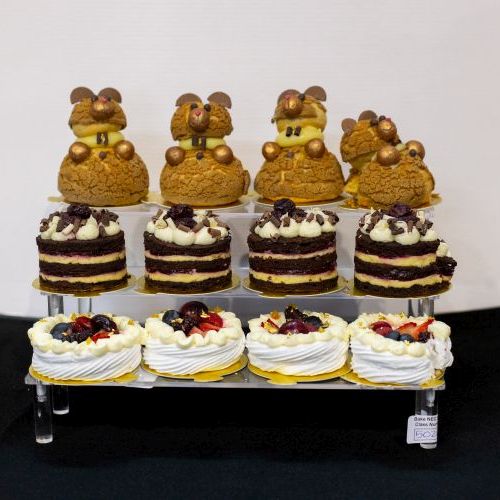 Elycia Rayner
3rd Place
| Name | Surname | Country | Award | Placement |
| --- | --- | --- | --- | --- |
| Miriam | Pearson | Ireland | Gold | 1st |
| Paulina | Boguslawska | United Kingdom | Silver | 2nd |
| Elycia | Rayner | United Kingdom | Silver | 3rd |
| Denise | Connor | United Kingdom | Bronze | |
| Mindy | Robinson | United Kingdom | Bronze | |
| JULIE | WILLIAMSON | United Kingdom | Bronze | |
| Ingrida | Samoskiene | United Kingdom | Bronze | |
| Sharon | Hart | United Kingdom | Bronze | |
| Jane | Farley | United Kingdom | Bronze | |
| Nicky | Harrison | United Kingdom | Merit | |
| Hazel | Jones | United Kingdom | Merit | |
| Kirsty | Foulkes | United Kingdom | Merit | |
| Jacquelyn | Curtis | United Kingdom | Merit | |
| Paulina | BOGUSLAWSKS | United Kingdom | Merit | |
| Coralie | Featherstone | United Kingdom | Merit | |
Class 6 – Vegan Lemon Drizzle Cake
Beryl Tidbury
1st Place
| Name | Surname | Country | Award | Placement |
| --- | --- | --- | --- | --- |
| Beryl | Tidbury | United Kingdom | Silver | 1st |
| Nuran | Gorduk | United Kingdom | Bronze | |
| Hannah | Dalby | United Kingdom | Bronze | |
| Sarah | Phillips | United Kingdom | Merit | |
| Ricarda | Casey | United Kingdom | Merit | |
| Reka | Kovacs | United Kingdom | Merit | |
| Jacquelyn | Curtis | United Kingdom | Merit | |
| Sue | Merry | United Kingdom | Merit | |
Class 7 – Shortbread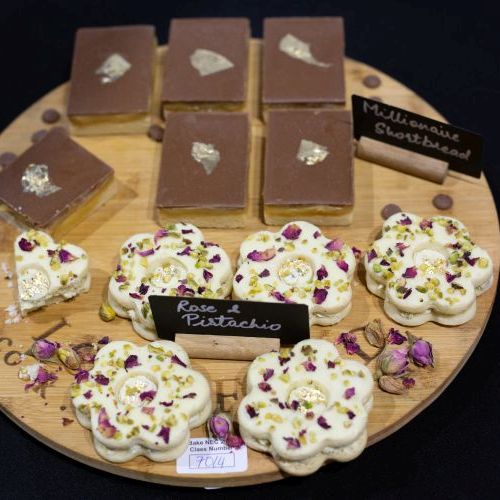 Shipra Srivastava
1st Place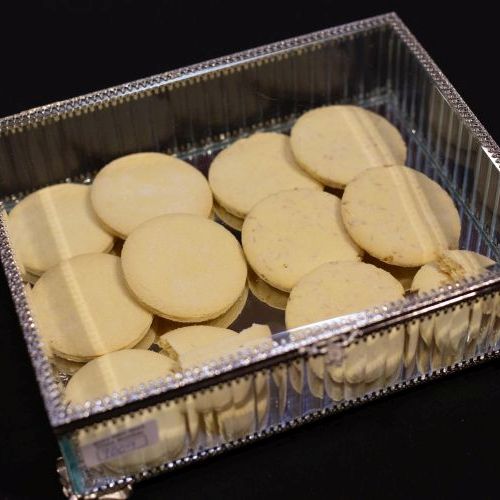 Sharon Allan
2nd Place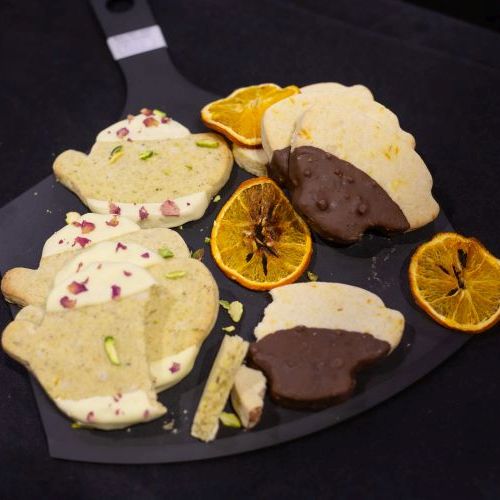 RASIKA LIMJE
3rd Place
| Name | Surname | Country | Award | Placement |
| --- | --- | --- | --- | --- |
| Shipra | Srivastava | United Kingdom | Gold | 1st |
| Sharon | Allan | United Kingdom | Silver | 2nd |
| RASIKA | LIMJE | United Kingdom | Silver | 3rd |
| Sue | Merry | United Kingdom | Bronze | |
| Claire | Griffiths | United Kingdom | Bronze | |
| Emily | Taylor | United Kingdom | Bronze | |
| Nicky | Harrison | United Kingdom | Bronze | |
| julie | leatherbarrow | United Kingdom | Bronze | |
| Tina | Lawrence | United Kingdom | Bronze | |
| Jacquelyn | Curtis | United Kingdom | Bronze | |
| Sindy | Yu | United Kingdom | Merit | |
| Kia | Duly | United Kingdom | Merit | |