PLEASE NOTE : The competitions have now closed for entries. Thank you to everyone who has entered, we look forward to seeing you on 3rd November at check in.
Cake International is the original and world leading competition for the sugarcraft community, attracting thousands of entries each year!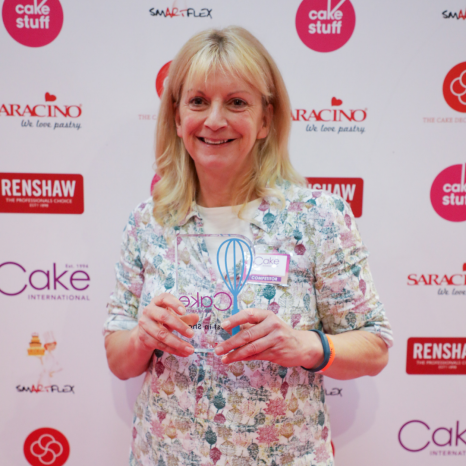 "Since winning cake international I have received an offer of a television opportunity, which I am doing. In my wildest dreams I never thought I could win 'best in show' at cake international. Well, I had a wild dream that came true – never give up!"
– Sarah Carr
Best in Show 2021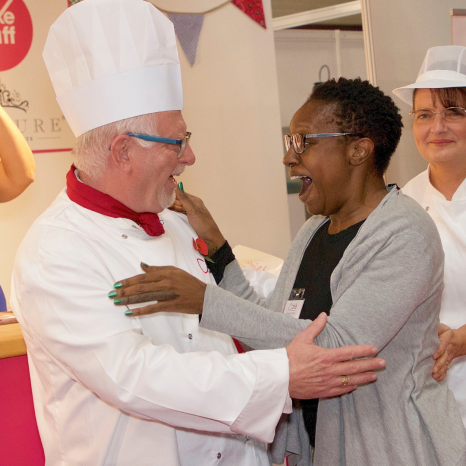 "As we emerge from COVID, people have started booking cakes for their get-togethers and are having fun with the ideas they want me execute for them as they have seen what I did at Cake International. Most of these are things I would not have ever dared to do before but I have fun trying! Nothing could have been more surreal than winning Best in Show at Cake International in 2019 & I cannot wait to go back to Cake International again."
– Tafa Chigudu
Best in Show 2019
Best in Show Roll of Honour
Kerry Hemms, Verity Malinowska & Dusica Roberts (Birmingham 2023) · Jenny Chambers (Birmingham 2022) · Sarah Carr (Birmingham 2021) · Anna Krylova (Virtual, 2021) · Tafadzwa Chigudu (Birmingham, 2019) · Jane Lashbrook (London, 2019) · Xian Wei Yeo (NEC, 2018) · Gregoire Goel (NEC Autumn, 2017) · Nivia Maria Rodrigues de Melo (London, 2017) · Karen Keaney (NEC Spring, 2017) ·
Anjali Tambde (NEC Autumn, 2016) · Dawn Butler (London, 2016) · Victoria Taylor (NEC Spring, 2016)
Katerina Schneider (NEC, 2015) · Rhu Strand (London, 2015) · Hayley Wisken (Manchester, 2015)
Rita D'Ascenzo (Manchester, 2014) · Jacqui Kelly (London, 2014) · Rita D'Ascenzo (NEC Autumn, 2014) · Vicki Smith (Manchester, 2013) · Sandra Mitchell (London, 2013) · Rose Macefield (NEC Autumn, 2013) · Terry Tang (London, 2012) · Nick Smith (NEC, 2012) · Elaine Thomas (NEC, 2011) · Sandra Grice (NEC, 2010) · Susan Tarran (NEC, 2009) · Barbara Fox (NEC, 2008) · Susan Tarran (NEC, 2007) · Sandra Maria Clennell (NEC, 2006) · Elizabeth Fundell (NEC, 2005) · Risa Kuriyama (NEC, 2004) · Carole Evans (NEC, 2003) · Jan Thorpe (NEC, 2002) · Nik Holmes (NEC, 2001) · Toshie Harahima (NEC, 2000) · Jan Thorpe (NEC, 1999)
Junior Best in Show Winners
Tzu Ting Peng (Birmingham 2023) · Ódin Remígio (Birmingham 2022) · Suzan Hefny (Birmingham, 2021) · Gordon Pang (Virtual, 2021) · Lily Lofthouse (London, 2019) · Sienna Bull (NEC, 2018) · Chih-Yun Wu (NEC, 2017)
Cake International provides an inclusive platform for the international cake decorating and sugar arts community to celebrate together and share their passion.
The organisers have no prior knowledge of the cakes that are going to be entered into the competition.
We remain impartial and do not comment on the views of any messages conveyed through cakes on display.
As the organisers we reserve the right to remove any cakes from display.