The world's largest cake competition
Open for anyone – of any age and experience – to enter. This competition has launched careers and is truly the heart of Cake International. If you love cake decorating and cake art, then join us and celebrate the ever-evolving skills and creativity of cake decorators across the globe!
Whether you're a novice to cake decorating and sugarcraft or have been creating masterpieces for years; don't miss your opportunity to enter the Cake International competition. This is your time to shine, showcase your skills and wow the world with your creativity!
For any technical queries please email melanieu(Replace this parenthesis with the @ sign)ichf.co.uk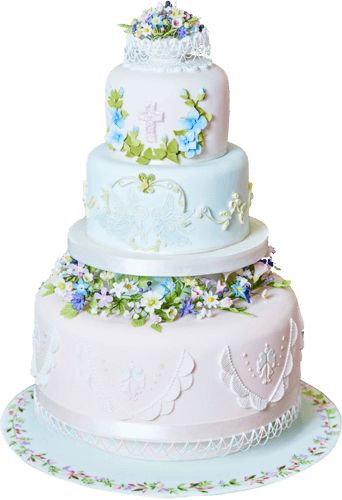 NEC November 2017 Winners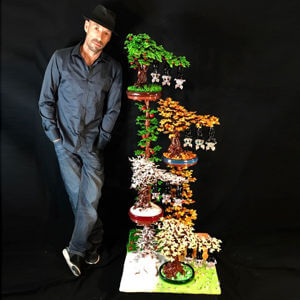 Gregoire Goel
Best in Show
Birmingham 2017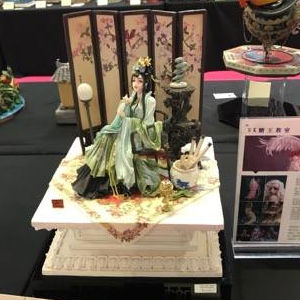 Yi Zhou
International Best in Show
Birmingham 2017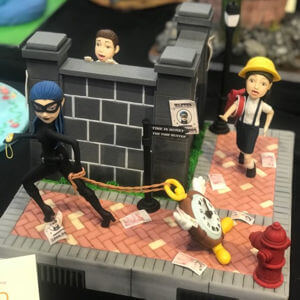 Chih-Yun Wu
Junior Best in Show
Birmingham 2017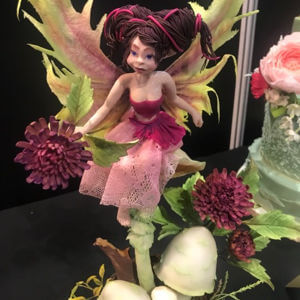 Arina Van Driel
Masterclass Award of Excellence
Birmingham 2017
'Best in Show' Roll of Honour
Gregoire Goel (NEC Autumn, 2017) · Nivia Maria Rodrigues de Melo (London, 2017) · Karen Keaney (NEC Spring, 2017)
Anjali Tambde (NEC Autumn, 2016) · Dawn Butler (London, 2016) · Victoria Taylor (NEC Spring, 2016)
Katerina Schneider (NEC, 2015) · Rhu Strand (London, 2015) · Hayley Wisken (Manchester, 2015)
Rita D'Ascenzo (Manchester, 2014) · Jacqui Kelly (London, 2014) · Rita D'Ascenzo (NEC November, 2014)
Vicki Smith (Manchester, 2013) · Sandra Mitchell (London, 2013) · Rose Macefield (NEC November, 2013)
Terry Tang (London, 2012) · Nick Smith (NEC, 2012)
Elaine Thomas (NEC, 2011) · Sandra Grice (NEC, 2010) · Susan Tarran (NEC, 2009) · Barbara Fox (NEC, 2008) · Susan Tarran (NEC, 2007) · Sandra Maria Clennell (NEC, 2006) · Elizabeth Fundell (NEC, 2005) · Risa Kuriyama (NEC, 2004) · Carole Evans (NEC, 2003) · Jan Thorpe (NEC, 2002) · Nik Holmes (NEC, 2001) · Toshie Harahima (NEC, 2000) · Jan Thorpe (NEC, 1999)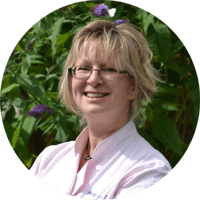 "I haven't looked back since winning Best in Show,
my advice to anyone thinking of entering a competition is don't put it off, because it can change your life!"
– Rhu Strand
Best in Show Winner · 'Lola The Sugar Show Girl'
"It's so worth taking part, the orders have flowed
in since last weekend! Give it a go You can do it too!!
#cakeinternational
#cakedecorating"
@sugarbowlbakes