This is your time to shine, showcase your skills and wow the world with your creativity!
This competition has kick-started careers and transformed lives – so why wait?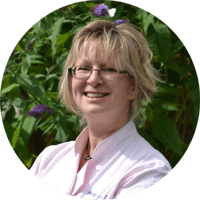 "I haven't looked back since winning Best in Show,
my advice to anyone thinking of entering a competition is don't put it off, because it can change your life!"
– Rhu Strand
Best in Show 2015 · 'Lola The Sugar Show Girl'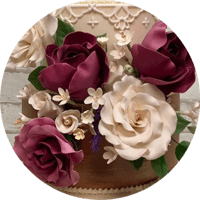 "It's so worth taking part, the orders have flowed
in since last weekend! Give it a go – You can do it too!!
#cakeinternational
#CIonTour
@sugarbowlbakes
Best in Show Roll of Honour
Tafadzwa Chigudu (Birmingham, 2019) · Jane Lashbrook (London, 2019)
Xian Wei Yeo (NEC, 2018) · Gregoire Goel (NEC Autumn, 2017) · Nivia Maria Rodrigues de Melo (London, 2017) · Karen Keaney (NEC Spring, 2017)
Anjali Tambde (NEC Autumn, 2016) · Dawn Butler (London, 2016) · Victoria Taylor (NEC Spring, 2016)
Katerina Schneider (NEC, 2015) · Rhu Strand (London, 2015) · Hayley Wisken (Manchester, 2015)
Rita D'Ascenzo (Manchester, 2014) · Jacqui Kelly (London, 2014) · Rita D'Ascenzo (NEC Autumn, 2014)
Vicki Smith (Manchester, 2013) · Sandra Mitchell (London, 2013) · Rose Macefield (NEC Autumn, 2013)
Terry Tang (London, 2012) · Nick Smith (NEC, 2012)
Elaine Thomas (NEC, 2011) · Sandra Grice (NEC, 2010) · Susan Tarran (NEC, 2009) · Barbara Fox (NEC, 2008) · Susan Tarran (NEC, 2007) · Sandra Maria Clennell (NEC, 2006) · Elizabeth Fundell (NEC, 2005) · Risa Kuriyama (NEC, 2004) · Carole Evans (NEC, 2003) · Jan Thorpe (NEC, 2002) · Nik Holmes (NEC, 2001) · Toshie Harahima (NEC, 2000) · Jan Thorpe (NEC, 1999)
Junior Best in Show Winners
Chih-Yun Wu (NEC, 2017) · Sienna Bull (NEC, 2018) · Lily Lofthouse (London, 2019)
Cake International provides an inclusive platform for the international cake decorating and sugar arts community to celebrate together and share their passion.
The organisers have no prior knowledge of the cakes that are going to be entered into the competition.
We remain impartial and do not comment on the views of any messages conveyed through cakes on display.
As the organisers we reserve the right to remove any cakes from display.