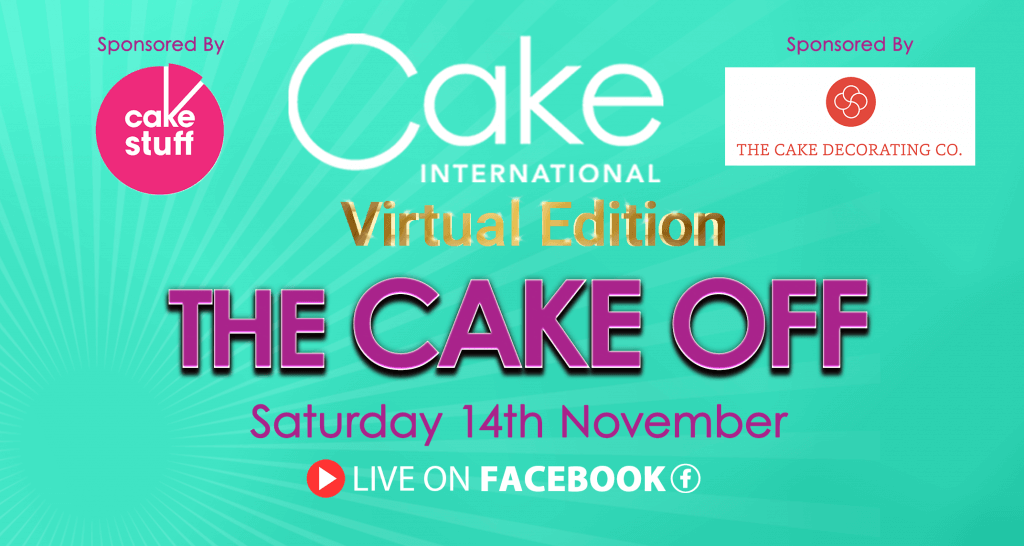 Back by popular demand – The Cake Off is part of the Live Show!
Sponsored by The Cake Decorating Company and Cake Stuff, there will two heats, with artists going head to head against ambassadors from our sponsors!
Hosted by Rosie Cake Diva, the Cake Off always brings the fun and we can't wait to see what our artists create!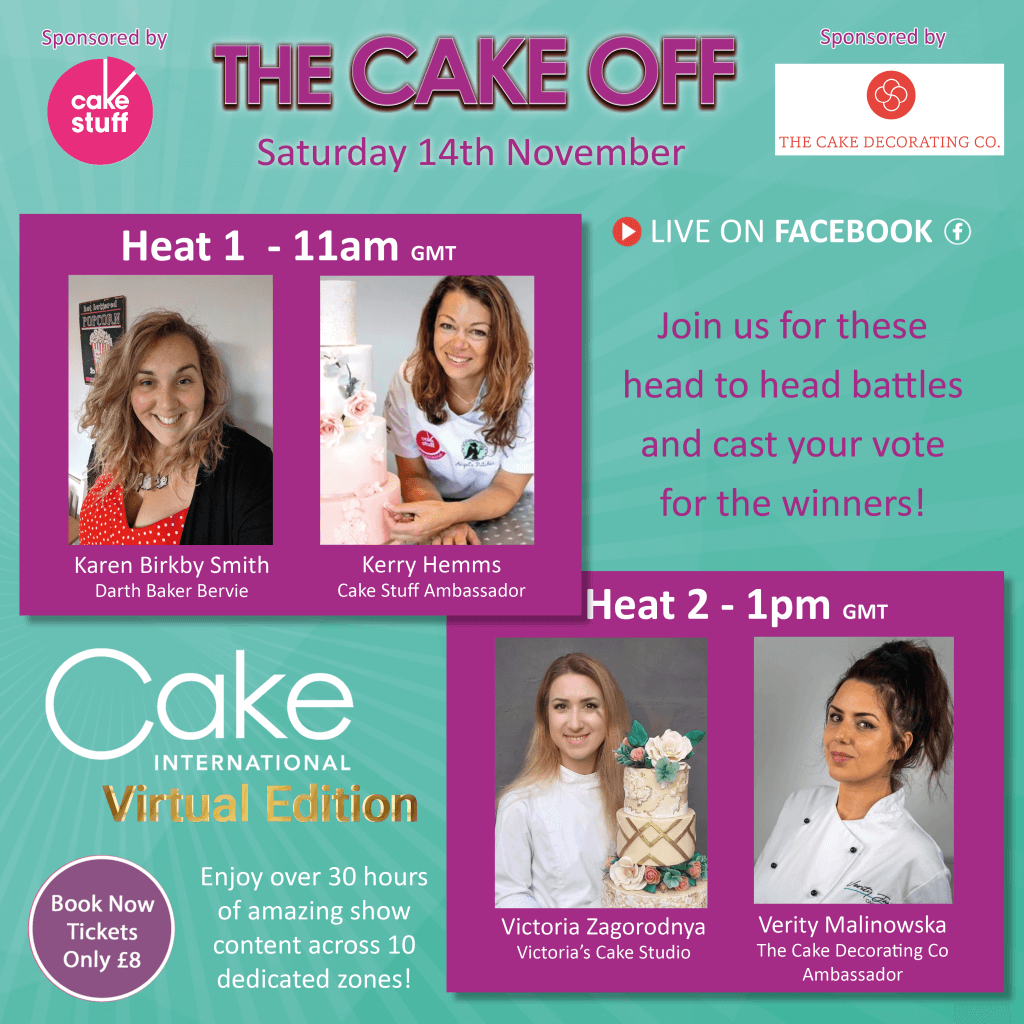 Heat 1 – Saturday 14th November 11am
Kerry Hemms, Cake Stuff Ambassador
Kerry Hemms is an award winning cake artist based in North Somerset and the owner of Angel's Kitchen. She divides her time between making show stopping wedding cakes and teaching, more recently moving into online cake classes, teaching everything from Macarons and Donuts to Sugar Flowers and Pretty Wedding Cakes. As a Cake Stuff Ambassador she has also taught on stage at Cake International in Birmingham.
Karen Birkby-Smith currently works as a Business Travel Consultant but moonlights as a caker part time from her little village in the North East of Scotland under the name of Darth_baker_bervie. Karen specialises in illusion and novelty cakes, as wedding cakes terrify her but that is something she is aiming to tackle soon. Her biggest cake achievement so far is getting a commended at CI on screen this summer!
Heat 2 – Saturday 14th November 1pm
Verity Malinowska, The Cake Decorating Company Ambassador
Verity is an award winning cake artist from Plymouth, Devon. After discovering her passion for all things cake whilst on maternity leave from her job as a personal banker, she began her business, Verity Jane Cake Artist, in 2017. Specialising in figurines and sculpted cakes, she loves to push out of her comfort zones and challenge herself to make each cake bigger and better than the last.
Victoria Zagorodnya is from Kyiv, Ukraine. This year she celebrated her 10th anniversary in cake decorating, she wants to show people, how beautiful the world of pastry is. Victoria graduated from Kyiv National University of Trade and Economics, as a bachelor of finance and master of food technologies.
Her pastry career began with a wedding cake for her brother and this led to a great opportunity for her future. Today Victoria works in her studio making 3d-cakes and running classes for other cake decorators! What does the future hold for Victoria? Happiness and she'll be smiling making her beautiful cakes.
The Final – Saturday 14th November 4pm