Cake International is proud to work with some of the leading cake artists from around the world, we like to support the industry and you can now access classes from our some of our partner artists right here on cakeinternational.co.uk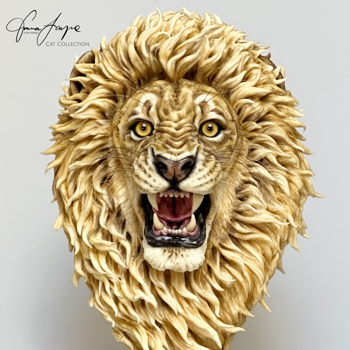 Leonardo the Lion
With Emma Jayne
£90
Maximum 4 hours
Join Emma Jayne* online and learn how to create this magnificent sculpture.
*This class is pre-recorded.
Emma Jayne will guide you through the complete process from sculpting the head using RKT (rice krispie treats) and sculpting with modelling chocolate. Emma Jayne will use RKT for the head and explain how to sculpt using cake. Emma Jayne will also show you how to create the finer details such as an open mouth and facial expression. Emma Jayne will share her sculpting tips and tricks with you and of course have fun! Create the sculpture in your own time and ask as many questions as you wish by commenting in the group. You stay in the group indefinitely so you can watch as many times as you like.
Book Now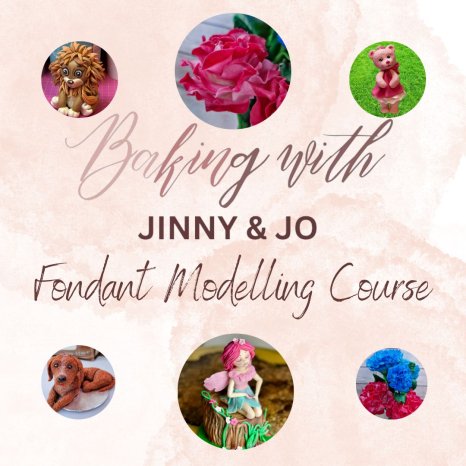 Fondant Modelling Course
With Jinny & Jo
£25
A 5 week course to help you understand sugar paste, flower paste, modelling paste and modelling chocolate. Using all the different mediums, and also a mix of them to achieve the best results.
You will learn how to make a Carnation and a Rose, how to Ombré your paste and how to transfer these skills to other flowers.
Making four cake toppers, you will be using colours and dusts to make your models pop.
In advance of each tutorial you will receive a description of what you will need should you wish to make this along with us.
Each tutorial will be a live class on a Thursday at 7.00 PM GMT, on a Private facebook page. Starting 11.05.23, as always your questions will be answered and you may even get Bonus content.
Book Now