We are very proud that we have appointed Official Representatives to provide support for our international audience. They will be able to advice and guide you on the opportunities available and how to get involved with Cake International.
If you have a query regarding the competition and you are based in their representative country, you can speak to these artists direct and they will guide you, we encourage you to follow their Facebook pages or Instagram page as our Official Representatives will promote our events throughout the year in their own language.
Please contact the relevant representative directly.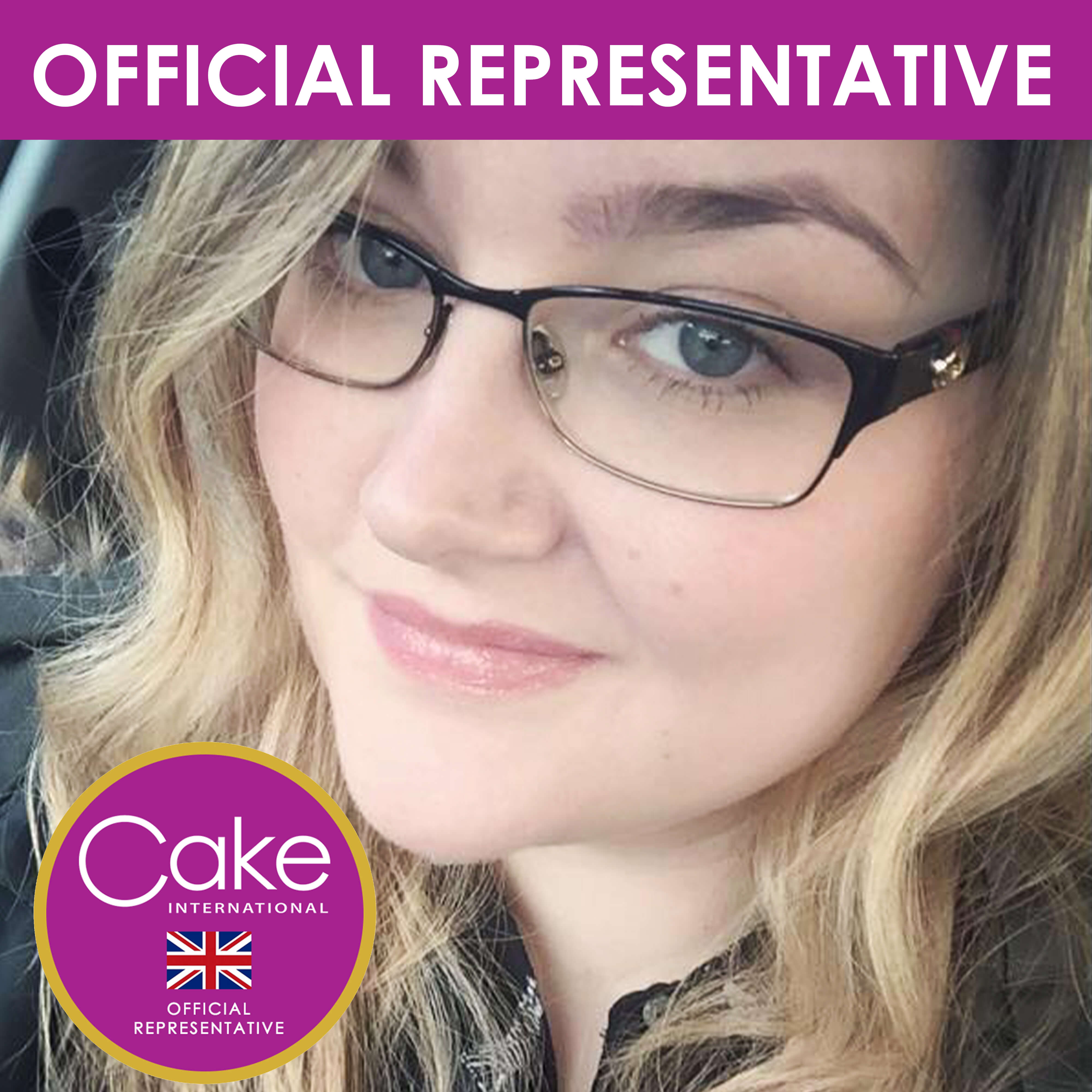 Stephanie Would - UK
Stephanie started her cake journey in 2015. She soon found her passion in modelling and competing at Cake International seeing her achieve multiple awards.
Stephanie has also organised and taken part in several features at Cake International.
Along side cake decorating full time Stephanie also runs her own YouTube channel teaching people a wide range of modelling skills.
View Facebook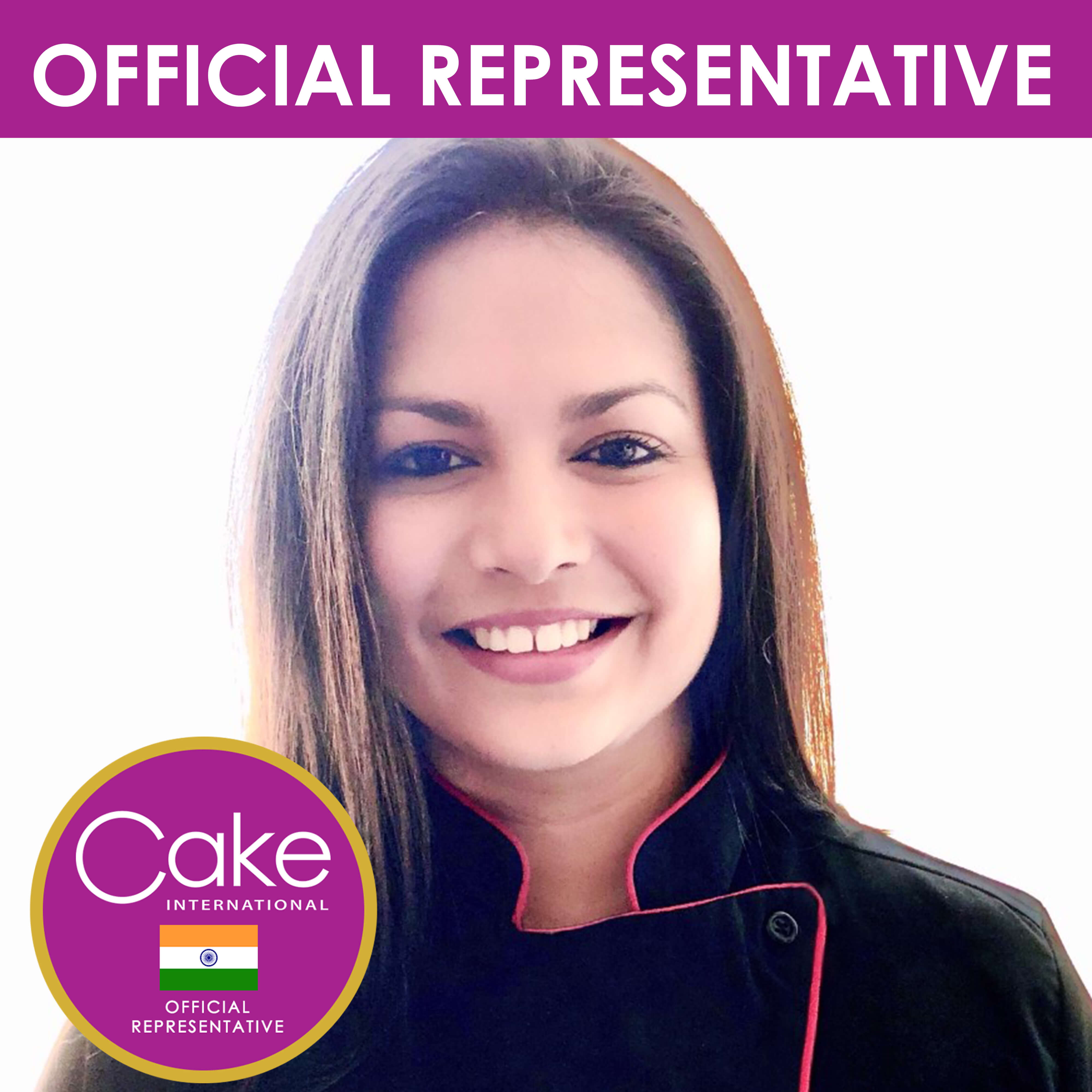 Tina Scott Pararshar - India
Tina Scott Parashar is a multi-award winning cake artist who has won Gold awards at Cake International and was ranked 2nd in the International category. She has now been appointed as the Official Representative for Cake International for India.
Tina has been named as one of the Top 10 Cake Artists in India for 2017 and 2018 by Cake Masters Magazine, UK.
She has been pivotal in bringing the Indian cake industry to the forefront by serving as an ambassador to various organizations around the world.
She also hosts the Incredible India Cake Collaboration and is the Editor of Incredible India Cake Magazine.
Most recently, Tina led the life-size Indian Welcome display at the entrance of Cake International, Birmingham 2019.
View Facebook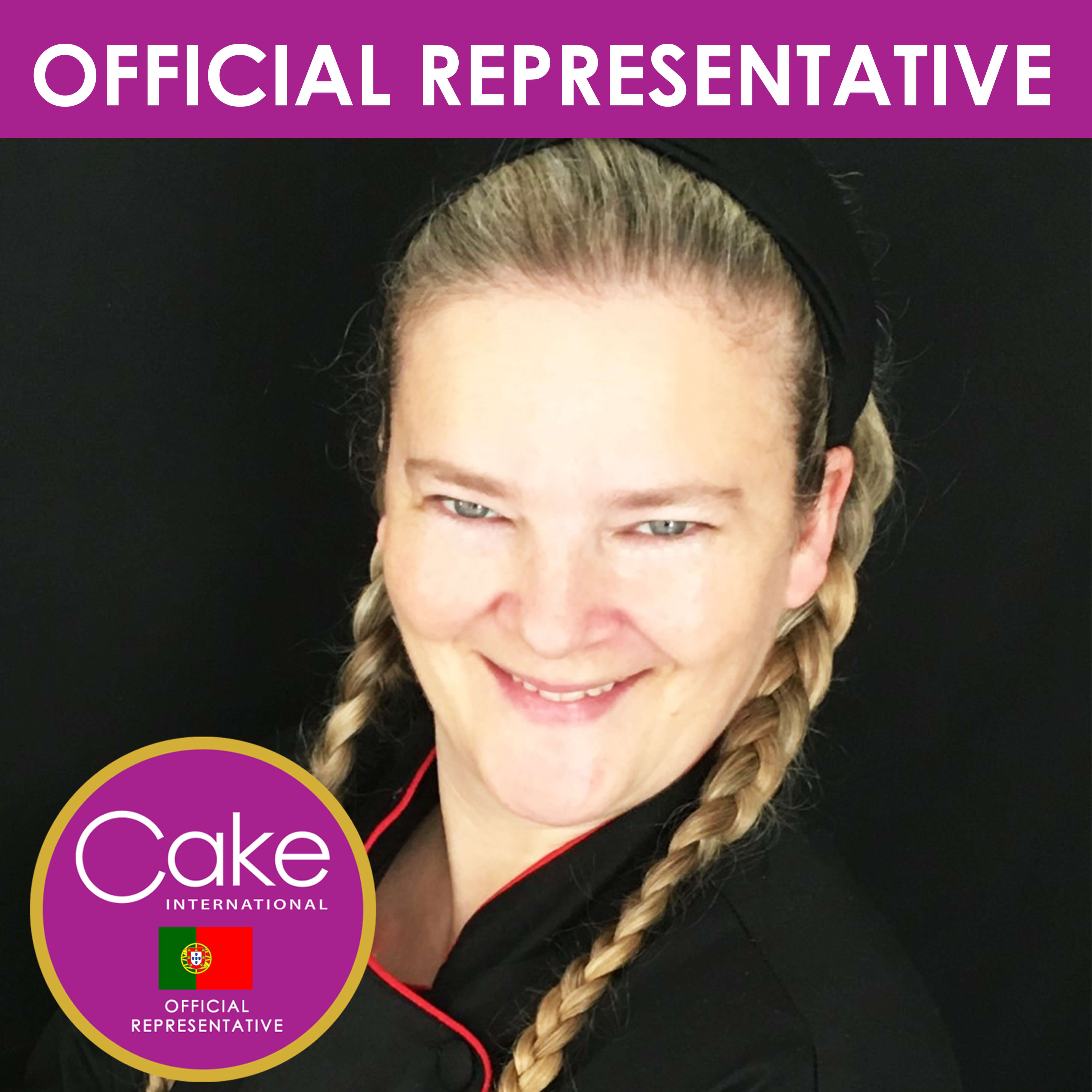 Ana Remigio - Portugal
It was only after University, getting married and having children that Ana had her first contact with cake decorating.
What began with a mere curiosity, somehow became an obsession …She loves to study, create, choose shapes and colors, apply materials and techniques that allow her, most of the times, bold and amazing results.
The most awarded Cake designer in Portugal, it's with great honor that Ana has won multiple International Awards and have seen her work stand out in the international press.
View Facebook
Graziella Augier - France
Graziella has two Master degrees in IT, Marketing, a MBA and after 13 years working in IT, she decided to follow her passion and dreams. Always fascinated by cooking and baking, art and nature, she found cake decorating and sugar flowers the perfect combination of all these skills.
Graziella has received multiple Gold awards at Cake International, been chosen by Squires Kitchen as their French Ambassador and won the Cake Masters Magazine TOP 10 Artists in 2017. She has also designed two life-size features for Cake International, one of them was nominated at the Cake Masters Awards in 2019 !
Graziella runs her business Design Sucré in the South of France. Both a Cake Designer and Tutor, Graziella teaches Sugar Flowers and Cake Decorating in private and group classes in France and all around the world!
View Facebook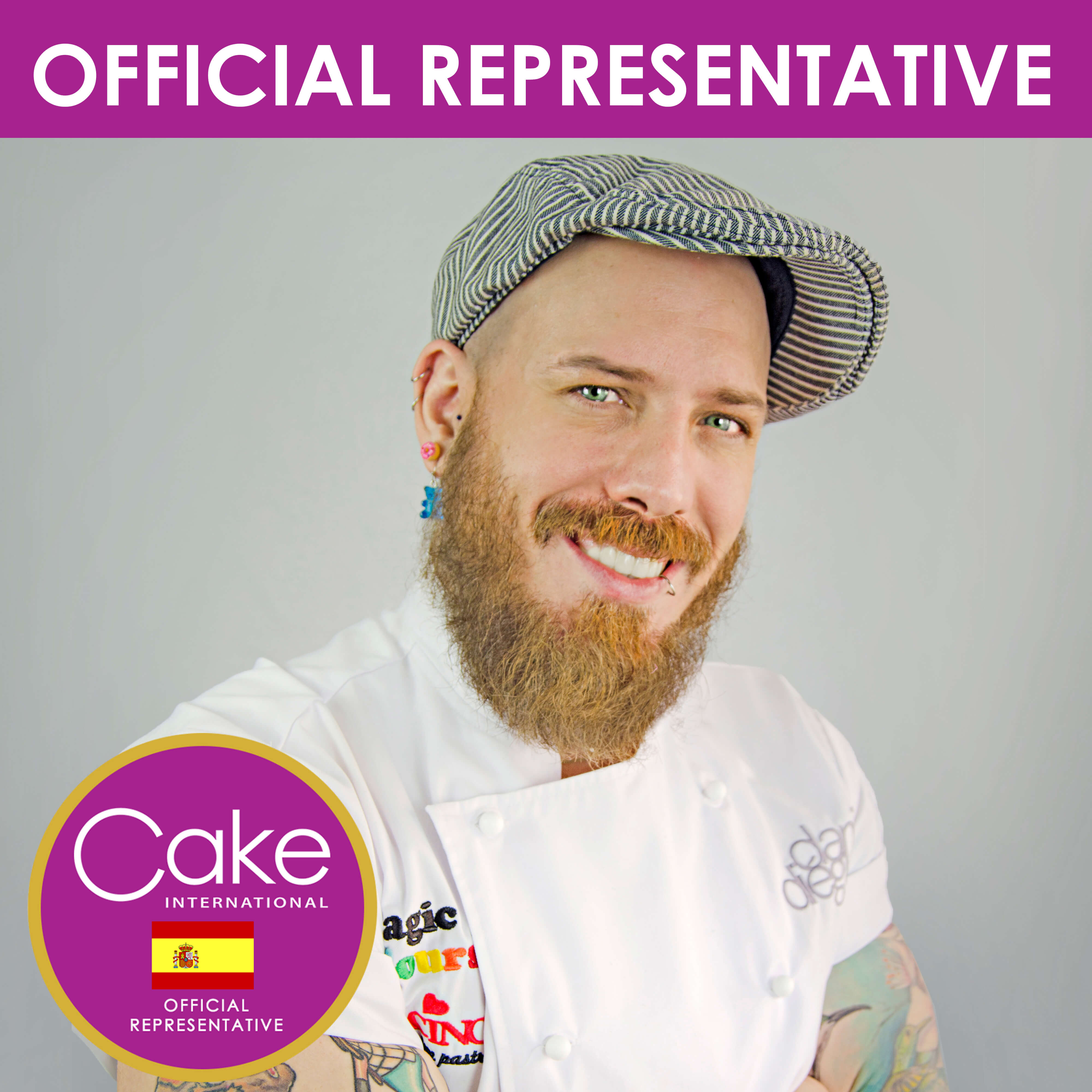 Daniel Dieguez - Spain
International Cake Artist specialized in 3D, monumental, wedding & celebration cakes, and chocolate sculpture.
Daniel has been multi awarded and is a very versatile creator with a wide professional experience in teaching, design, illustration, artistic direction and pastry.
He's completely committed to create cake innovation from his mixed artistic and classic pastry background. researching and teaching his advances at workshops, demos & tutorials.
He's also a Cake International official judge and demonstrator.
View Facebook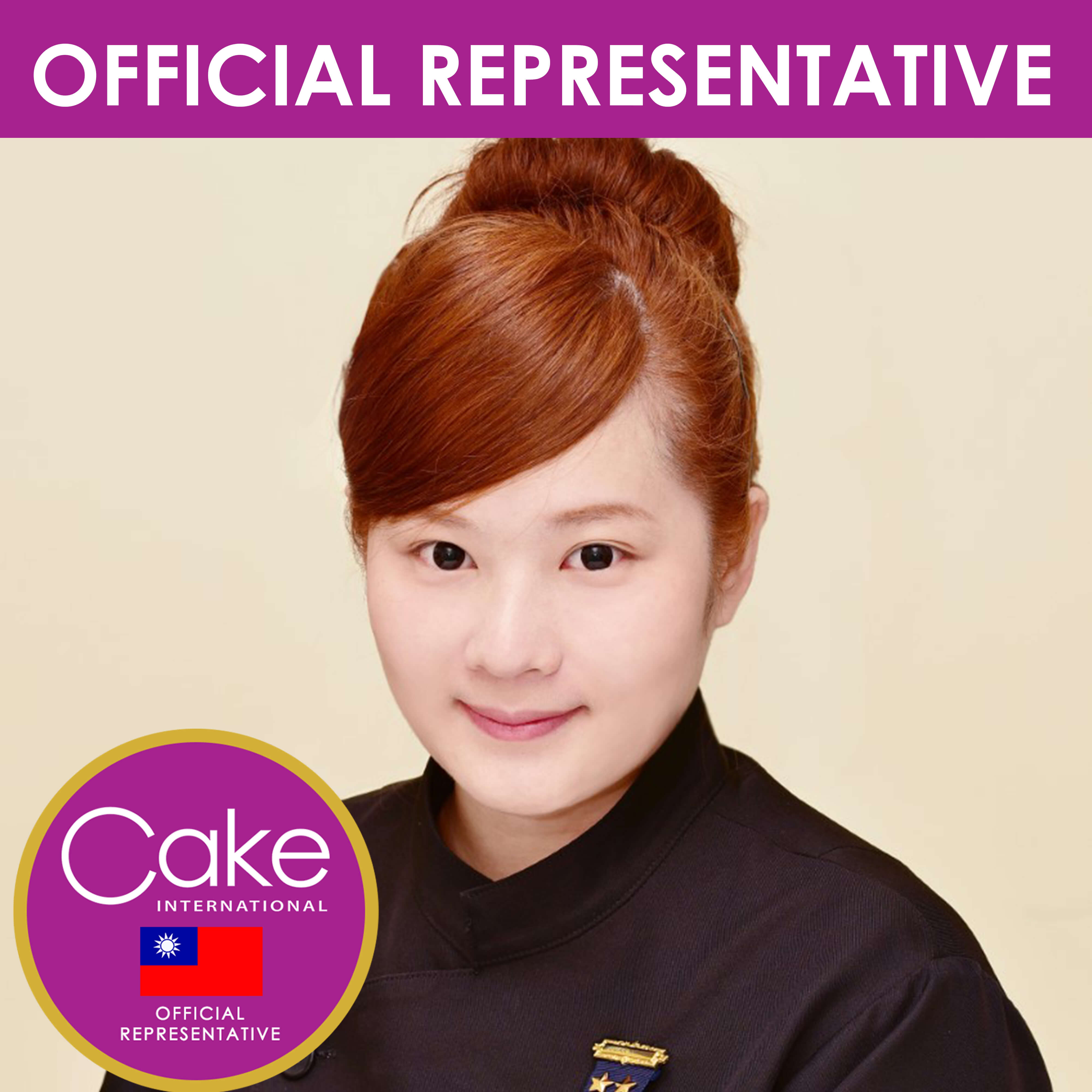 Rachel Lee - Taiwan
In 2014, Rachel Lee started to expand her passion for fine art into the field of Royal Icing decoration.
In the Cake International competitions, she was honoured with International Best in Show award, First Place award, and a couple of Gold awards. She was nominated as a finalist in the Cake Master Cookie Award in 2019.
Rachel has dedicated most of her time to promote and teach the art of Royal Icing, through her business 'Le Petit Bonheur,' while being part of the judges of several competitions.
Rachel has trained many professional certified instructors and award-winning competitors.
View Facebook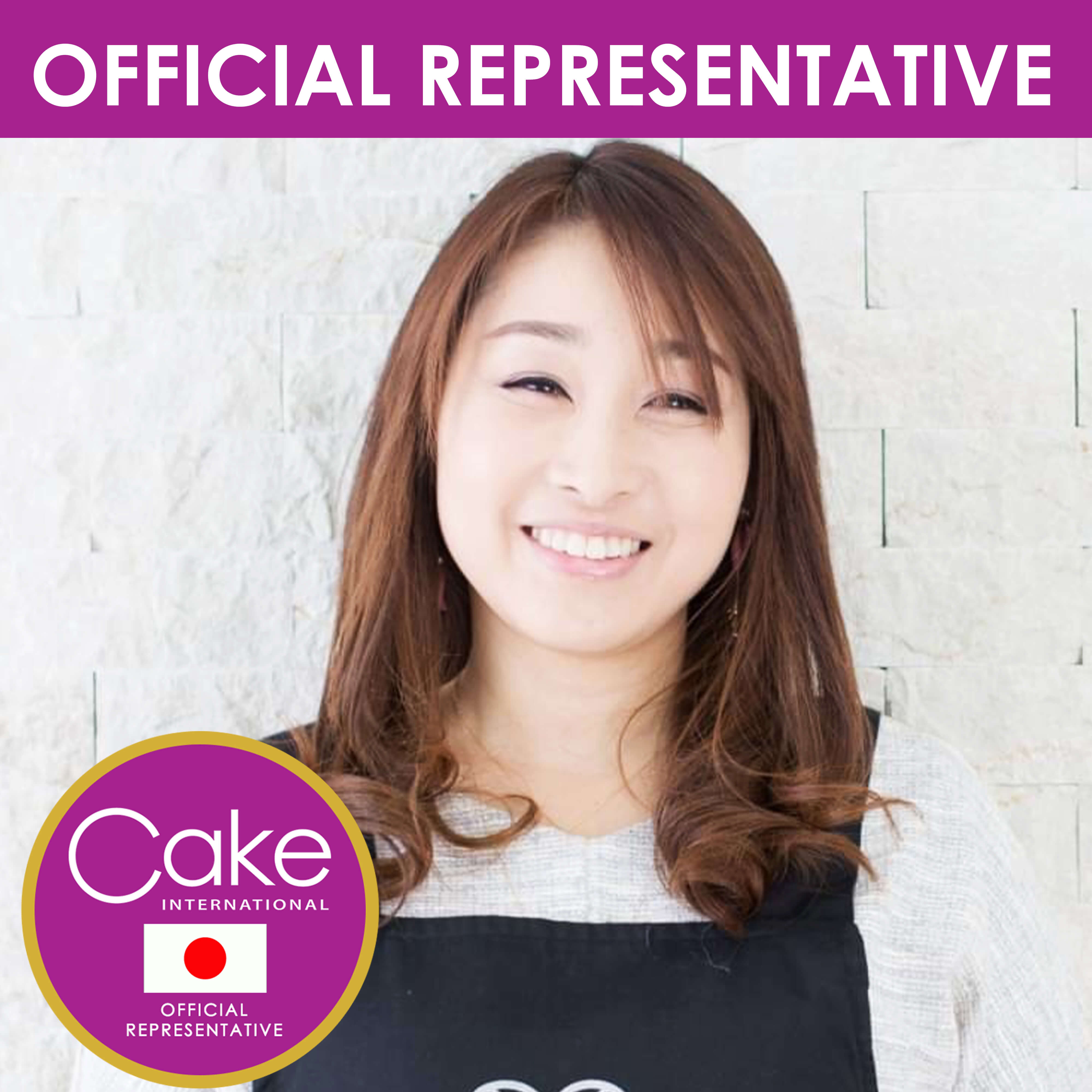 Norie Miyazaki - Japan
Norie's speciality and passion is cookie decoration which began back in November 2014. She has a track record of winning domestic sugar artist competitions every year since 2015. She participated in Cake International's competition in Birmingham 2019, and received a Gold award in the cookie category.
She is a very unique artist and her work is creative and attractive. Her cookies are much more than just 'Kawaii' (cute).
Norie works full time in an office within an accounts department. She's also a part time manicurist as well as a cookie decoration teacher!
View Instagram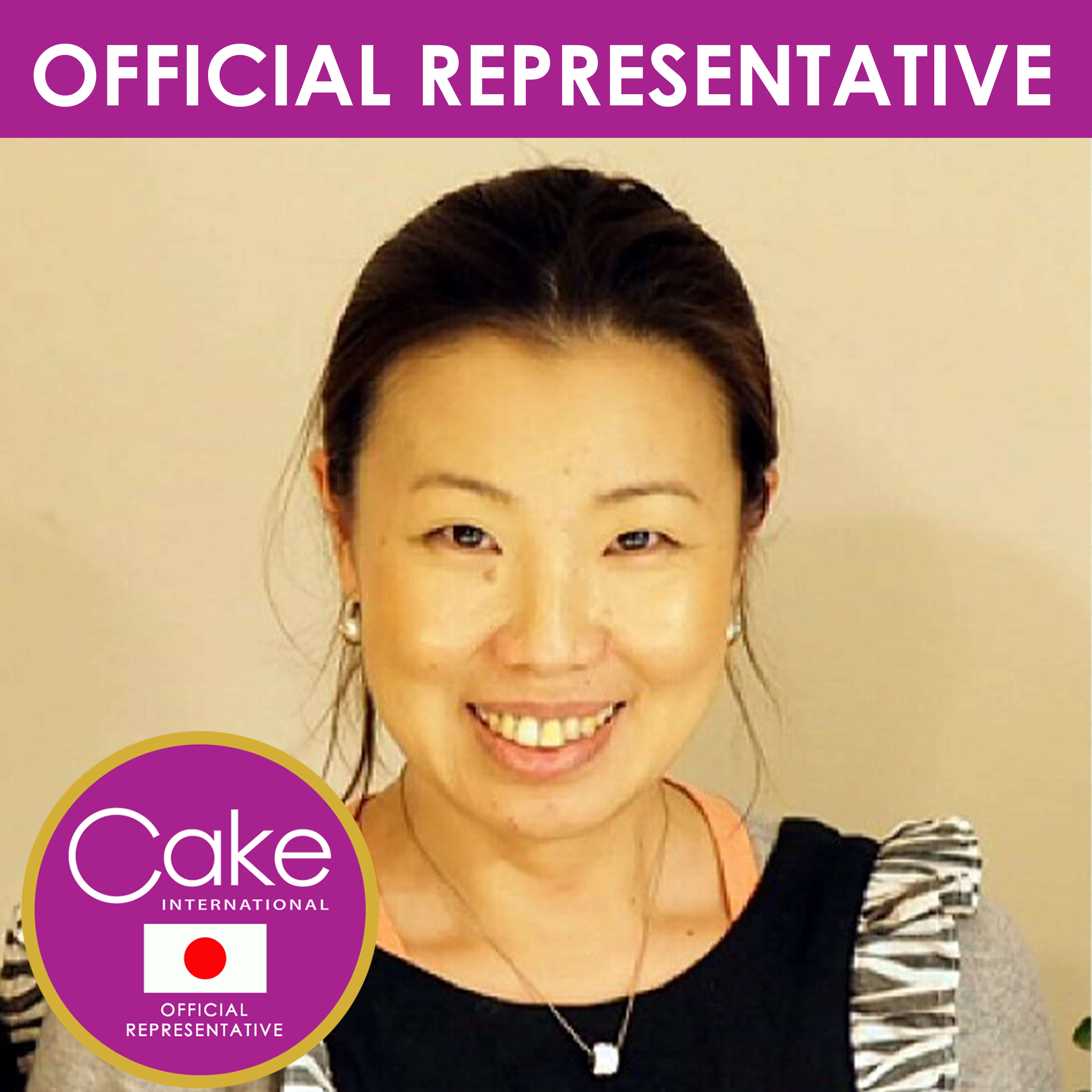 Makiko Ikeda - Japan
Makiko started cookie icing decoration in 2010 and was immediately fascinated by it. Alongside being a mum, she began teaching cookie icing decoration in 2012.
Makiko has taught over 7000 students and has produced more than 130 JSA* registered icing cookie instructors.
She endeavours to grow her students skill set and inspire them throughout her classes. Makiko is passionate about supporting people who wish to turn their passions into a job.
*Japan Salonaise Association – an association created to help and support women who want to develop their own hobbies while raising children or working.
View Instagram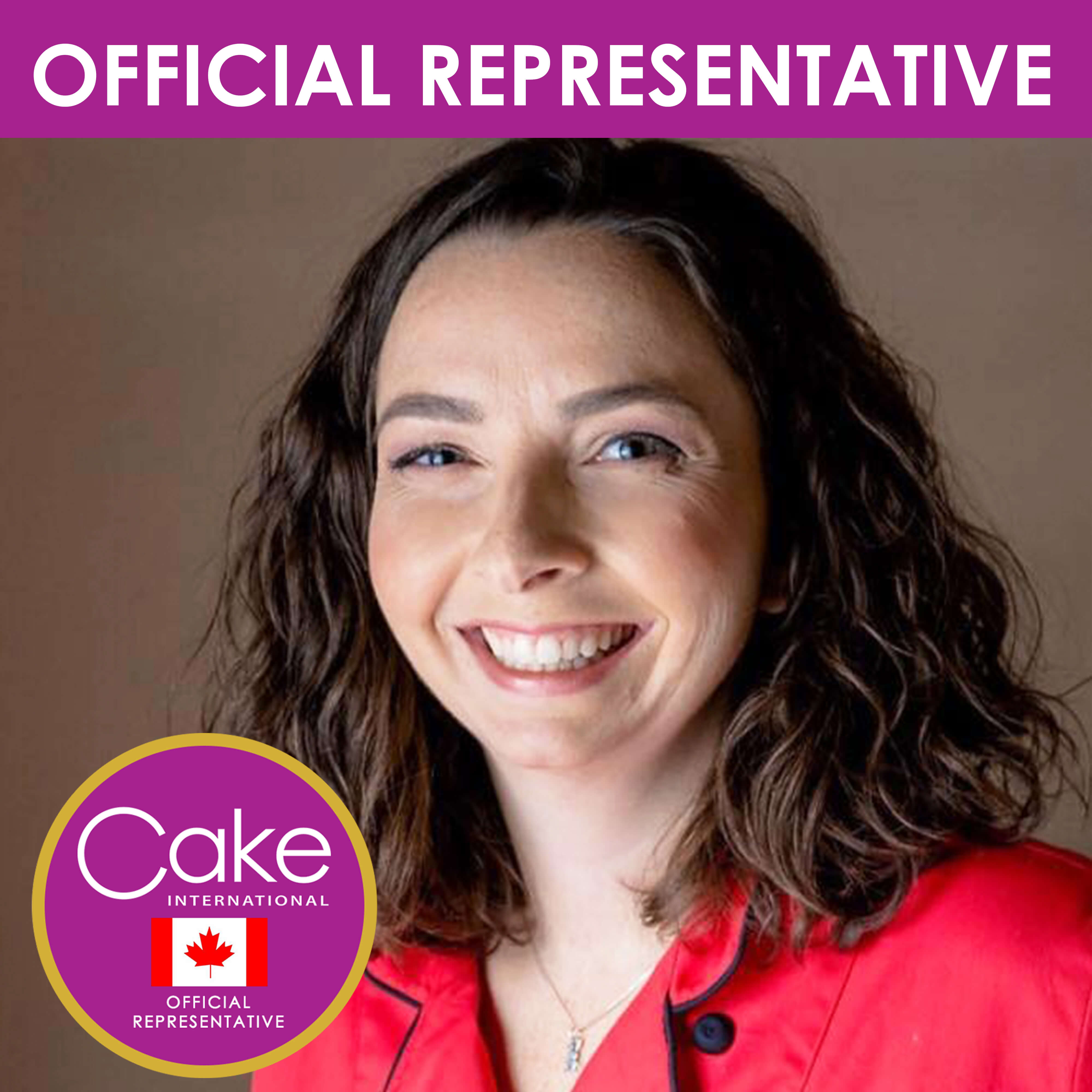 Chrissie Boon - Canada
Starting at a young age with an easy bake oven, Chrissie was always interested in baking. In high school she ran a small cookie business that had her doing thousands of cookies every Christmas from her parent's kitchen. It was only natural that she follow that love into a career.
Having discovered cake decorating part way though studying for a psychology degree in university, Chrissie opened a custom cake shop her second year of university.
That business is ever expanding and she is now the owner of Icing Inspirations and Too Nice to Slice in Ontario Canada where she teaches and hosts classes, creates custom cakes, and runs a small bakery – Sweets by Too Nice to Slice.
She enjoys giving back as the director of Icing Smiles Canada.
A busy mom of four children and loves showing them the sweeter side of life.
She loves to compete and was thrilled to place third runner up her first time entering the Oklahoma State Sugar Art Show, followed by second runner up the following year.
Chrissie loves spending time with her cake friends around the world teaching and judging at cake shows. She has had the honour of being part of many judging teams in the US as well as at Cake International. The best part of the industry is the friends you make in it.
View Facebook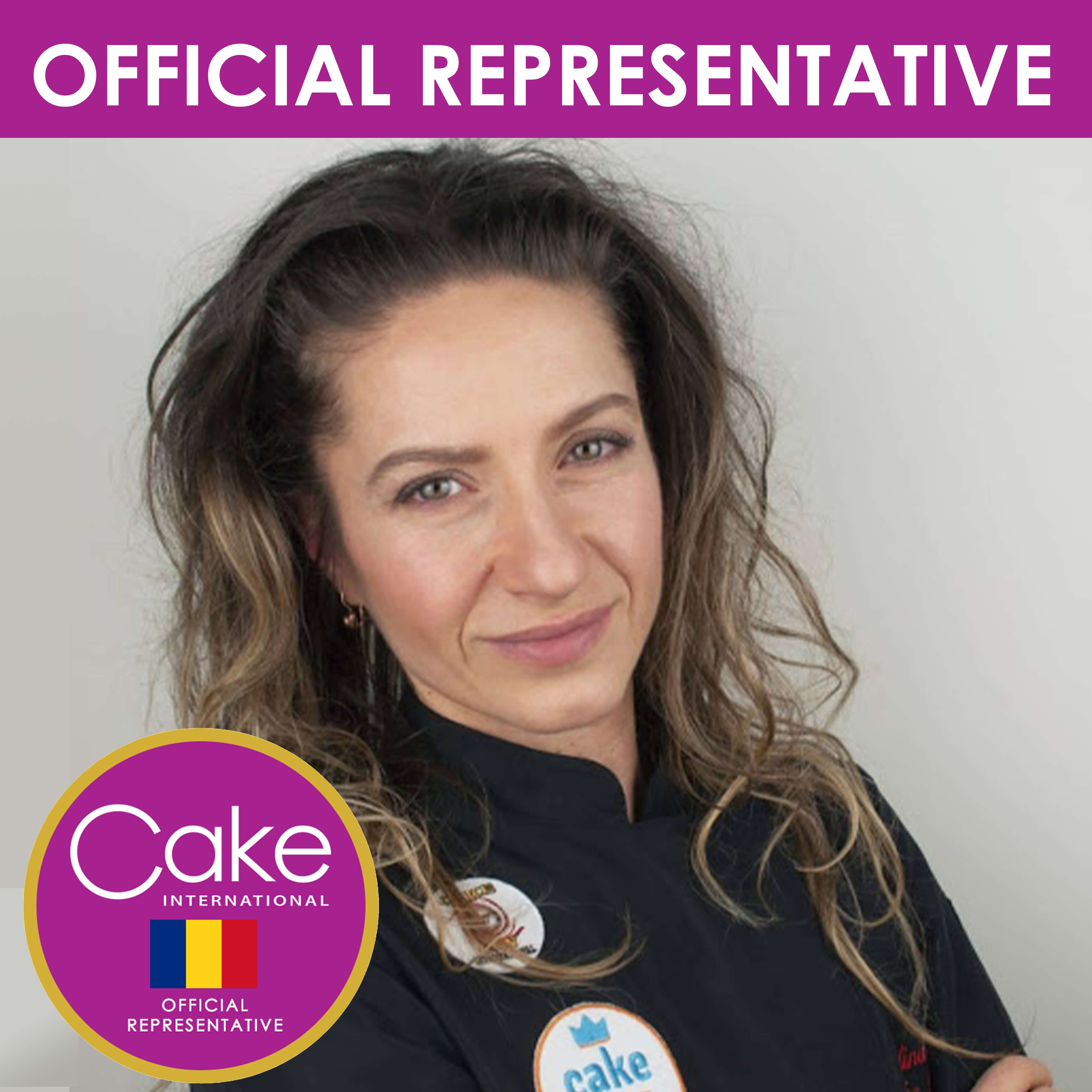 Adelina Baicu - Romania
Born and raised in Romania, Adelina has been drawn by arts since early childhood. She took private lessons in painting and drawing but didn't follow an artistic education and went on to get a Bachelor's Degree in Economics. Successively she decided to travel the world in search for more opportunities living, working and embracing different cultures in countries like the UK, the US, South Korea and finally Italy where she settled down. Here, supported by her family and inspired by Italy's immense artistic heritage, she was able to rediscover her passion for art.
Adelina began her cake decorating experience in 2015 taking professional classes (such as The Complete Wilton Method of Cake Decorating course, Cake Dutchess Instructor Program) and continuously doing a lot of self-teaching. She worked as a free-lance cake decorator in various bakeries acquiring basic knowledge in pastry and baking.
She developed a predilection for modelling and sculpting taking part in many online collaborations together with other artists she highly admires. These projects allowed her to really express her creativity by combining her inherited style with inspirations from other forms of visual art like paintings, architecture, movies or tattoos.
In 2019 she was involved in a Cake International feature dedicated to Stephen King and she was a finalist at the Cake Masters Awards in the Modelling Excellence category which were ones of her biggest achievements.
Recently she proudly became a Cake International Romania Official Representative and cannot wait to create other exciting projects in this new role.
View Facebook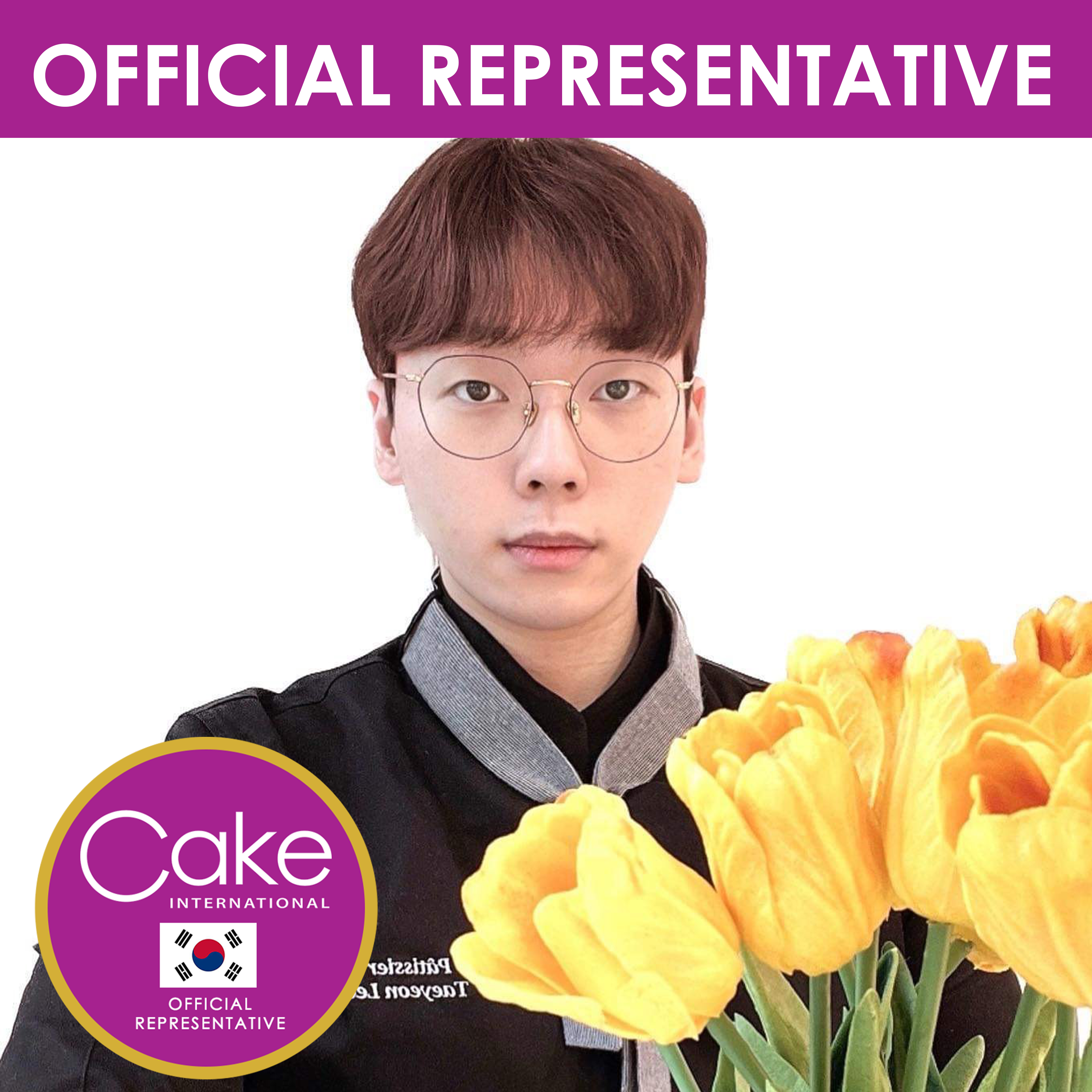 Taeyeon Lee - Korea
Taeyeon Lee first started cake decorating at the age of 18 and, being taught by Jong Youl Lee, Cake International Best in Show winner, has gained Lee 2 golds and a Best in Class at Cake International Show.
Working full time as a sugar artist and teacher, Lee travels the world teaching her art and regularly participates in the cakeworld collaborations. Lee is a member of The British Sugarcraft Guild and Ices. Lee loves the cakeworld and describes it as "lovely and gorgeous!".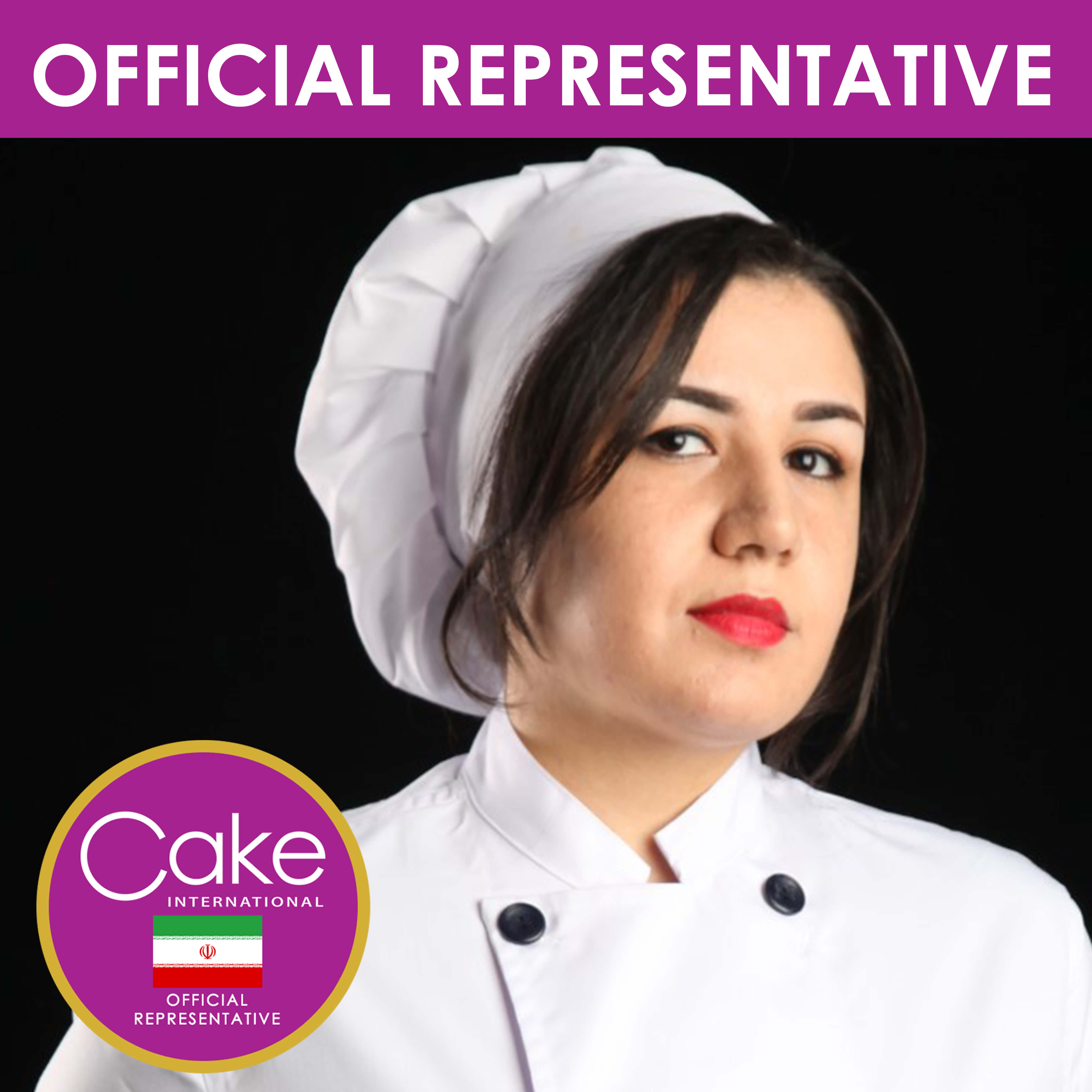 Sepideh Ranjbar - Iran
Sepideh Ranjbar graduated in Agricultural Engineering but always had a keen interest in art.
From this interest in art developed her passion for cake decorating, and her professional cake artist career began in 2016.
She has since won many awards for competitions and is very proud to have been elected as the CI Official Representative for her country, Iran.
View Instagram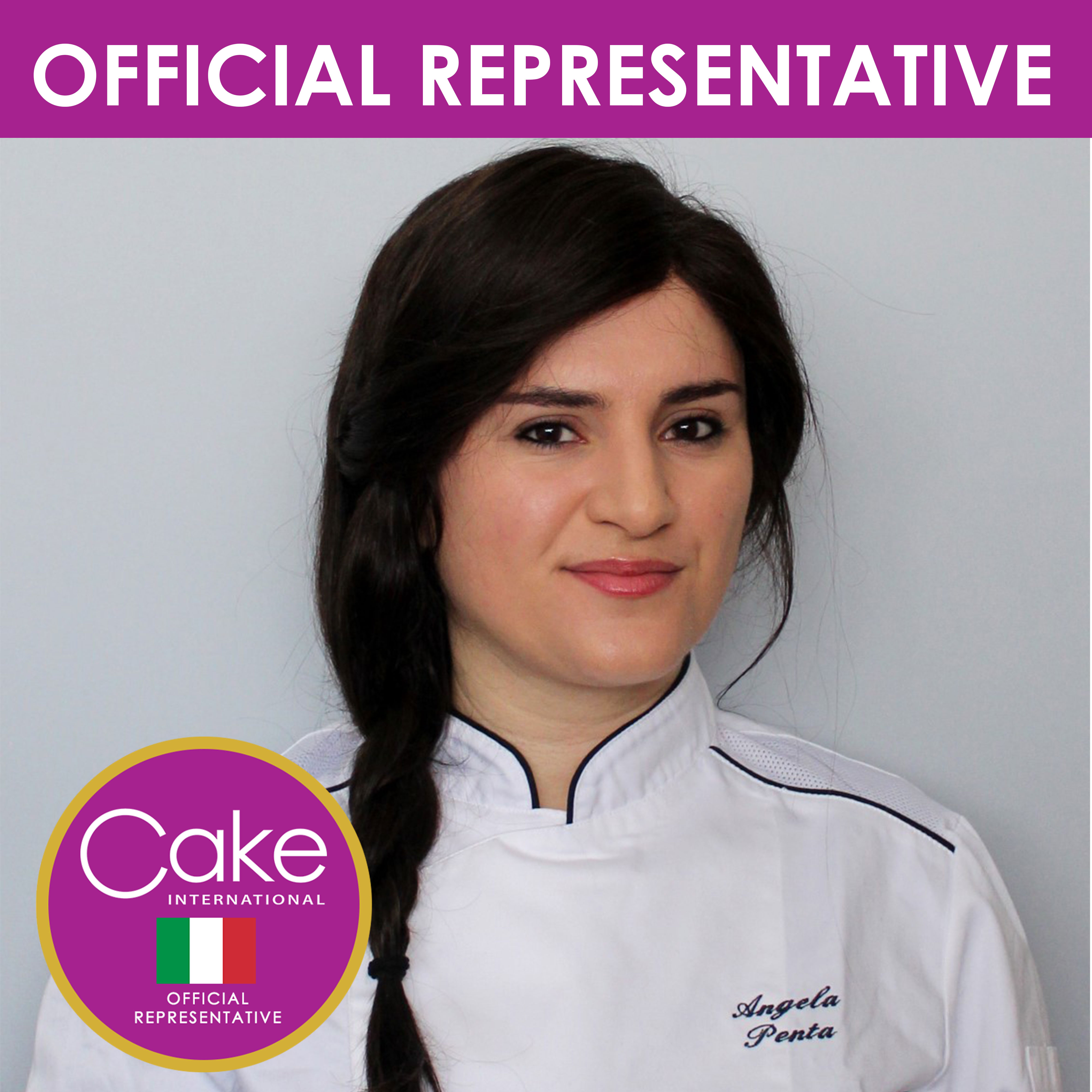 Angela Penta - Italy
Angela has always liked to bake and with cake design it was love at first sight!
She started to dedicate herself more and more to cake design 8 years ago, after graduating in Architecture, combining the passion for pastry with design.
She has taken part in many competitions, getting a lot of satisfaction, ultimately the most important were the gold awards and the first place in category won at Cake International. Through these competitions, she learnt a lot because it's a competition that pushes you to give your best and to overcome your limits.
It's a huge honour for Angela to be the Italian Representative for Cake International!
View Instagram