A brand new take on the popular Cake Off!
Artists battle it out against the clock but this time using products sent to them and told LIVE what to create!
Heat 1
13.00
Saturday 26th June
SPONSORED BY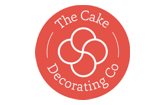 Katie Bywater
Katie started baking with her nan at 4 years old, she thinks her nan baked with her to stop her putting lipsticks in the oven! She was a PA for 25 years, but her love of baking became a career when her mum got cancer for the 3rd time, cake and chemo made her feel better. Her mum gave her business heart, she has a love of modelling figures and flower making is her happy place and Katy always looks to push herself with every cake.


Jane Farley
Jane recently moved from Essex to Gloucestershire with her 2 grown up girls after getting divorced and loves it, particularly as she has a dedicated cake room! Jane has baked all her life, being taught by her mum and won her first competition at the village hall when she was around 7 years old. Most recently, Jane has loved taking part in the CI competitions and winning a silver award – so far!
Heat 2
19.00
Wednesday 30th June
SPONSORED BY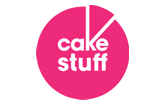 Khadija Belgaid
Growing up in a small town, where choices were limited, Khadija knew that leaving was the only way for her dreams to be fulfilled. So at 25, she packed and ventured alone in search of a better lifestyle. That search brought Khadija to the doors of Media in Dubai, the job of her dreams or so she thought… Then 2020 brought upheaval into Khadija and her family's lives in the form of COVID-19, which allowed her the opportunity to revisit a long-held passion; baking and painting.
So, one lockdown, dozens of eggs and heaps of flour later, Khadija was in her next chapter! And when the production studios came calling, Khadija left the phone unanswered…


Varteni Davies
Varteni is of Armenian origin but she was born in Aleppo in Syria, she moved to Beirut with her family. She has had a variety of jobs; handbag making, dress making but her main career was jewellery (diamond) designing. She moved to North Wales when she met her husband. Varteni started cake decorating after making cakes for family and loved it so much she started her own business "Varteni's Cakes".
The Final
13.00
Friday 2nd July
Join us as we go live with our finalists and cast your vote to crown the Cake Off Challenge Champion!