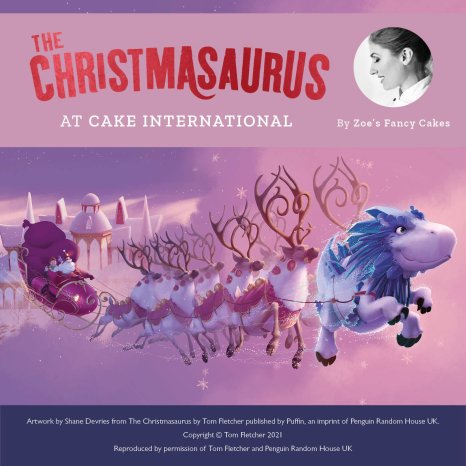 We're excited to announce an exclusive feature from Zoe's Fancy Cakes at Cake International this year, The Christmasaurus! Everyone's favourite festive dinosaur from the best-selling book series by Tom Fletcher and illustrated by Shane Devries.
Join us at Cake International for a magical Christmas adventure and see the enchanting Christmasaurus characters brought to life in cake form!
We cannot wait to see this captivating piece, you won't want to miss it!