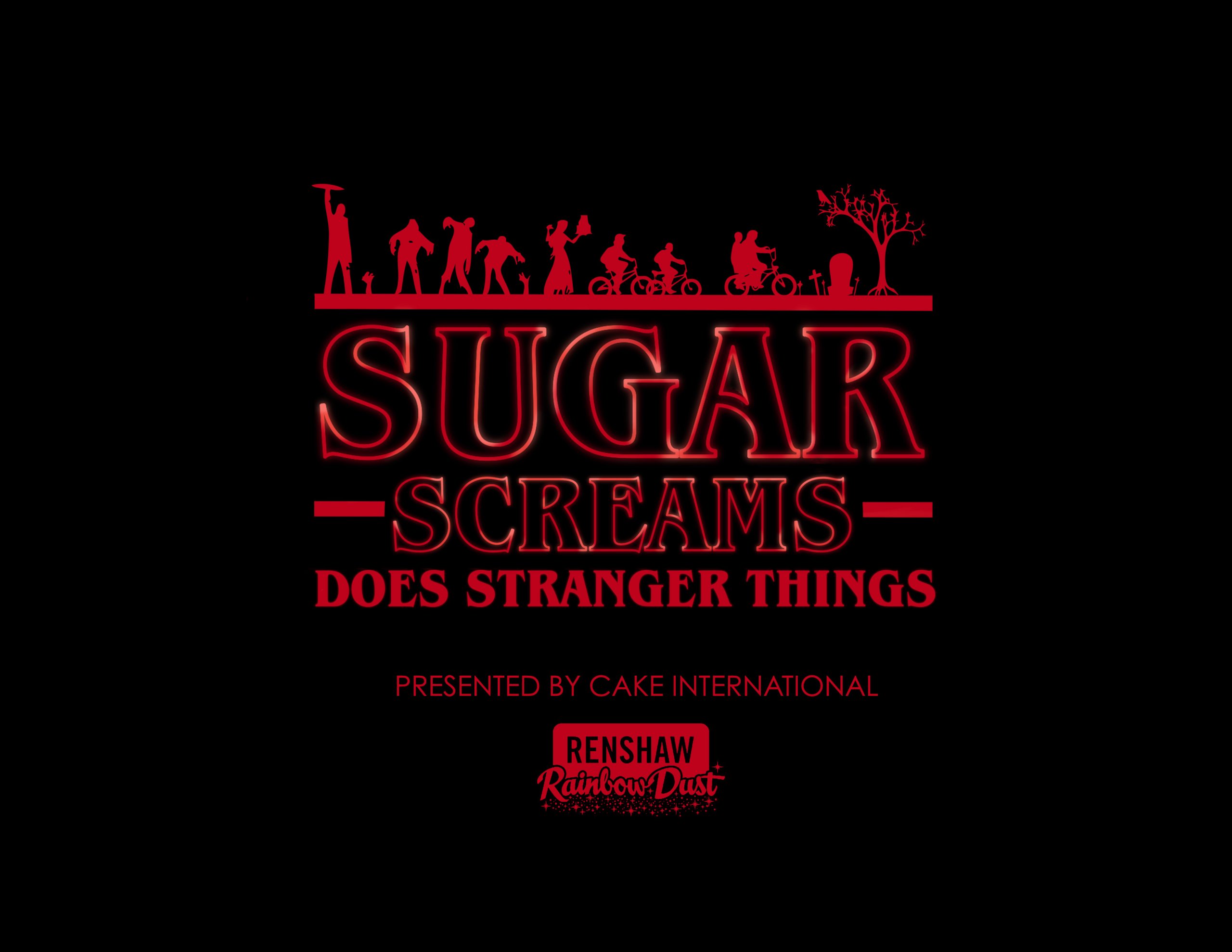 Stranger Things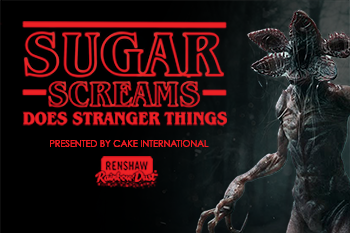 This year, right in the heart of Cake International, the Sugar Screams team are opening a portal to Hawkins, Indiana! Building upon the bone-chilling success of last year's Haunted House, Cake International invite you to visit the terrifying town where the Mindflayer roams.
Using Renshaw Baking and Rainbow Dust Colours products, over 70 sugar artists are working together to bring you a mix of 80's nostalgia, science fiction and the most terrifying creatures from The Upsidedown.
Join us, on a "Stranger Things" journey, through an immersive, edible showpiece brimming with other-worldly monsters, supernatural horrors and some of your favourite characters from the show. This promises to be an unforgettable and unmissable experience for those who crave the darker side of cake.
Don't forget to bring your Walkman … just in case.