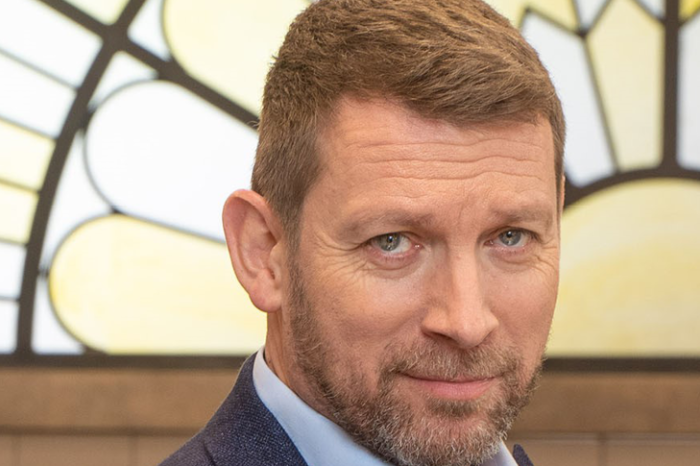 Friday 3rd November
Benoit Blin, Chef Patissier of Raymond Blanc at Le Manoir aux Quat Saisons in Oxfordshire since 1995.
Leading a team of 13 chefs that provide the daily production of all desserts, bread and pastries whilst continuing to train and develop them so as a result they have competed successfully in the UK and on the world Stage, amongst whom they hold 3 MCAs (Master of Culinary Art) and 15 AAEs (Awards of Excellence), from the Royal Academy of Culinary Art).
Benoit constantly evolves his ideas through reflection, desire and curiosity – always in search of the best ingredients. At all times imagination and creativity are combined by rigour and honesty. He works to develop flavours to create a modern classic.
He started with a solid apprenticeship – Bakery and Patisserie followed by the Brevet de Maitrise Patisserie which he achieved in 1989.Benoit went on working in Deauville at the Normandy Hotel, then at the Ritz in Paris where he spent 3½ years as a Senior Sous Chef.
During his career he has continued to develop himself and has trained with numerous Meilleur's Ouvriers de France which resulted in him being awarded in 2005 the title Master of Culinary Arts and in 2009, Pastry chef of the year.
Benoit has also lead the British pastry team as President to the coupe du Monde finals in Lyon, January 2011 and is now the Chairman of the UK Pastry club coupe de Monde which has been created to support and develop the actual and future pastry team in the UK.
Benoit has been a judge on Bake Off: The Professionals since the first series of the show which was launched on BBC2 and previously called Bake Off: Crème de la Crème.