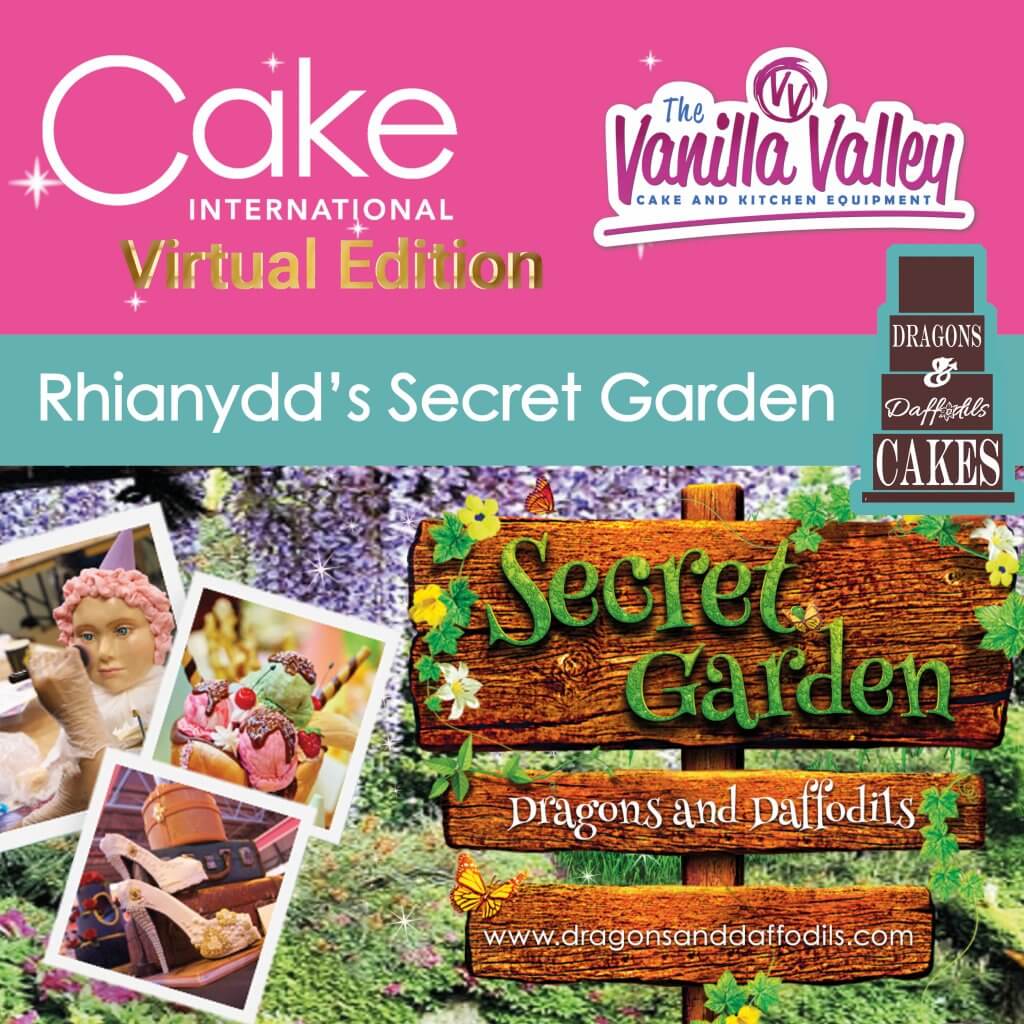 Sponsored by Vanilla Valley
A full day of sculpting awaits in Rhianydd's Secret Garden, be transported to a secret woodland hideaway, where our endangered animals are safe and protected by little Pinenut the fairy.
Skills included in the display:
Assembling and carving the tree trunk over an armature
Ganache and ice with bark texture both from a mat and by hand
Airbrush tree from a light brown
Add edible moss to the tree trunk
Isomalt pond with a little RKT water vole peeking out
Blackberry plant
Create an adder from sugarpaste, adding texture and painting
Wafer Paper oak leaves
Sugar Fern
Create a sleeping dormouse using Saracino modelling paste and dust to finish.
Wafer paper tortoise shell butterfly
Pine nut the fairy with Saracino and gelatine wings.
Pine Martin
Red Squirrels bottom and tail disappearing into his drey in the tree.