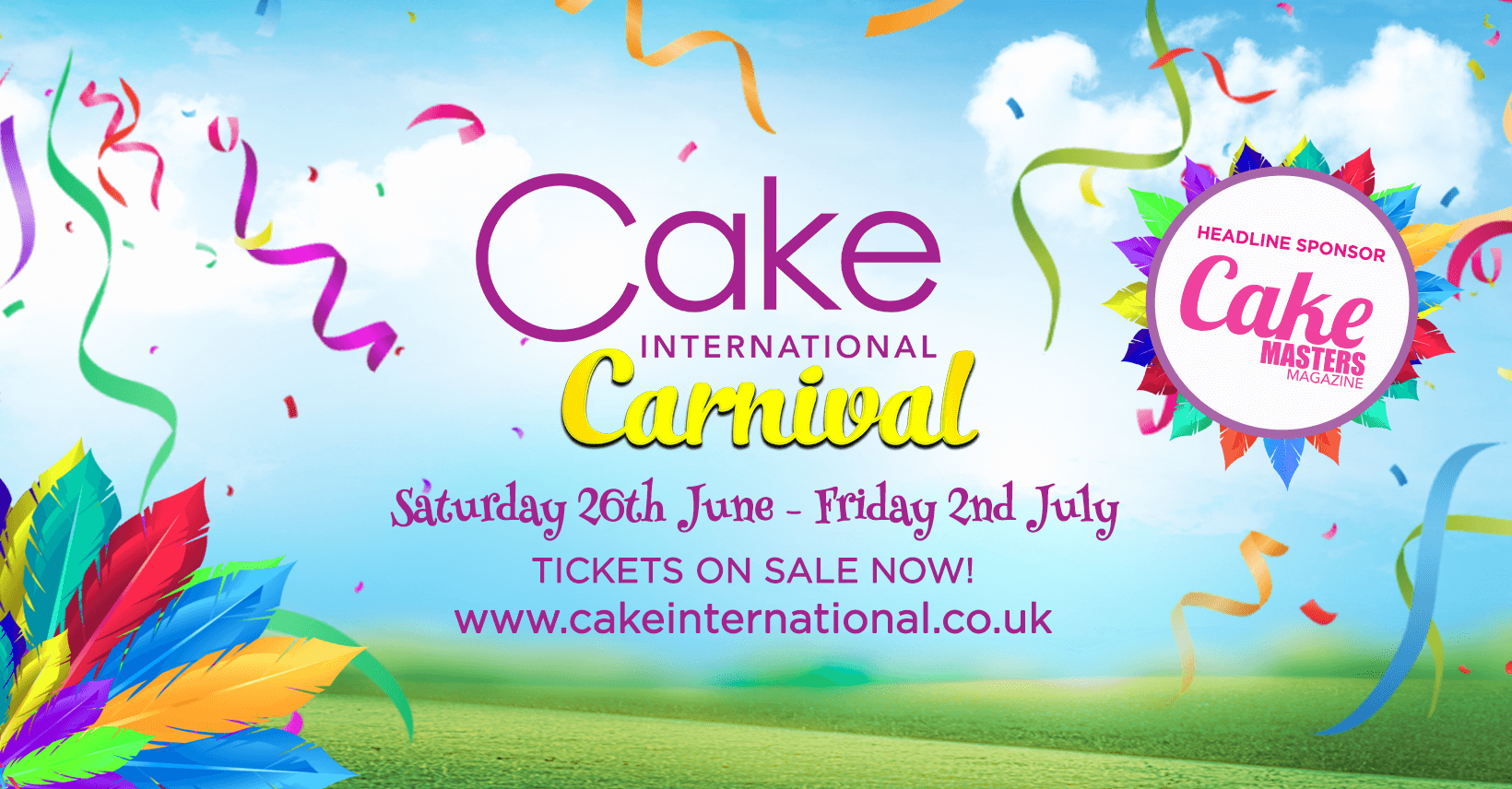 Introducing the Cake International Carnival, a week long virtual celebration of all things cake!!
The Carnival kicks off with a live show on Saturday 26th June including the virtual competition results! New demos will be released in the themed groups each day until Friday 2nd July.
☆ Big name artists ☆ Virtual competition results ☆ Exclusive demos ☆ Themed groups ☆ The Cake Off ☆ Additional masterclasses ☆
Early bird tickets are now on sale at £8 (£9.99 from June 1st) and you can view all content for 8 weeks!