Enjoy a once in a lifetime opportunity to learn close-up from the world greatest tutors. Hands-on tutorials in intimate classroom settings with cake stars like Alan Dunn, Emma Jayne and Best in Show International winner 2017, Georgia Ampelakiotou. Book now as places are VERY limited.
Workshops include lunch and refreshments. All equipment is provided (to be returned at the end of your session).
ONLINE SALES ARE NOW CLOSED. REMAINING PLACES CAN BE BOOKED AT THE SHOW.

Workshop Room A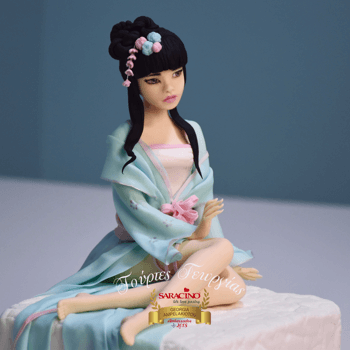 Mei Mei Chinese Lady by Georgia Ampelakiotou
Thursday 09.30 – 17.30hrs (7 hours)
An incredibly elegant model from our International Best in Show winner 2017. Georgia will show you step-by-step how to create this stunning figure.
Skills taught: Modelling
Capacity: 15
Price: £215.00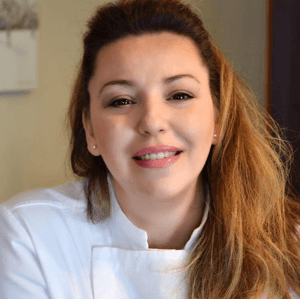 Georgia Ampelakiotou started cake decorating in December of 2012 when she made her daughter's birthday cake. She realised that she had a passion and undeniable talent for cake topper figure modelling and was teaching classes just two years later. In 2018 she became the Greek ambassador for Saracino modeling paste (Cake Masters Best Product Award 2018) and has travelled worldwide teaching modelling workshops, participating in collaborations and creating show pieces. She won Best in Show International at CI 2017 and has received multiple Gold Awards.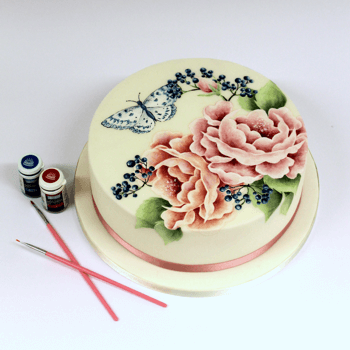 Butterfly and Signature Roses Handpainting by Emily Hankins
Friday 09.30 – 17.30hrs (7 hours)
Achieve this striking design using cocoa butter and dusts. Learn how to paint a beautiful butterfly, Emily's signature roses and berries onto a cake.
Skills taught: Handpainting with cocoa butter
Capacity: 15
Price: £195.00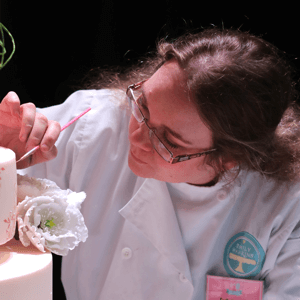 Emily Hankins is a Cornish based artist and designer with a passion for creating unique wedding cakes and a love of all things floral and hand made. Emily is recognised as one of the UK's top hand-painted cake specialists using her preferred medium of cocoa butter paint to capture her instantly recognizable signature blooms. Alongside creating bespoke wedding cakes Emily teaches sought after cake painting classes worldwide. She works regularly for Squires Kitchen International school and is delighted to have cake tutorials featured in magazines including 'Cakes and Sugarcraft Magazine' and 'Wedding Cakes Magazine'.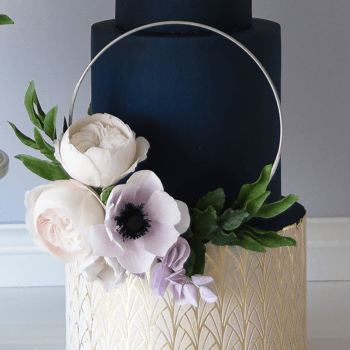 Floral Hoop by Suzanne Esper
Saturday 09.30 – 16.15hrs (7 hours)
Suzanne will teach you how to make a David Austin, an English Rose, Anemone, sweet pea and foliage and how to attach to a hoop. A very on-trend design to use for your wedding and celebration cakes!
Skills taught: Sugar flowers
Capacity: 15
Price: £195.00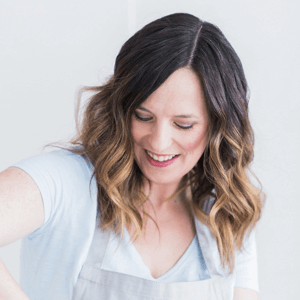 Suzanne Esper is well known for her fresh, modern and on-trend designs. Suzanne has her own cake school, where you can learn all of the latest skills and techniques from beginners to advanced.

Workshop Room B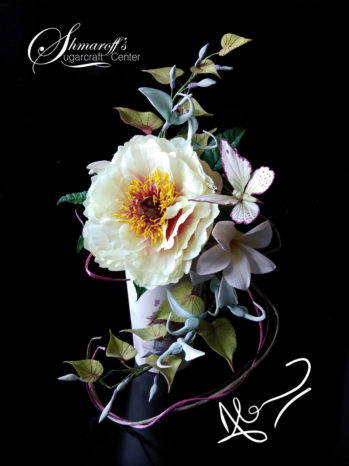 Project Brightside – the Ultimate One-day Flower Class with Alan Dunn & Petya Shmarova
Saturday 09.00 – 16.15hrs (7 hours)
We are so excited to announce for the first time ever an ultimate pairing of artists – Alan Dunn and Petya Shmarova. Join world-renowned floral master, Alan Dunn and wafer paper floral expert Petya Shmarova, in this amazing opportunity of a one day class.
Skills taught: Gum paste – Jade vine, Frangipani, Foliage and Butterfly; wafer paper – Open Peony.
Capacity: 15
Price: £220.00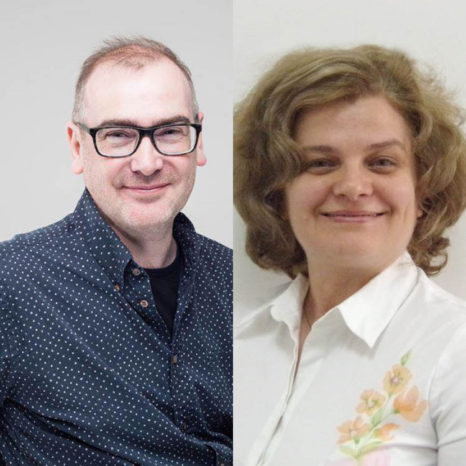 Petya Shmarova is a multi award-winning artist, international teacher and demonstrator. Petya has written for many magazines including Cakes & Sugarcraft and Cake Decoration & Sugarcraft. Petya is an accredited tutor for Patchwork Cutters and Knightsbridge PME.
Alan Dunn is a renowned sugarcraft floral expert known for his simply stunning flowers and respected the world over for his wonderful art.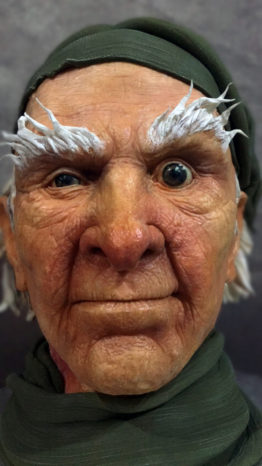 Ebeneezer's Face with Elza Baldzhiyska
Thursday 09.30 – 17.30hrs (7 hours)
Skills: Learn how to create Ebeneezer's face (on a prepared skull). Elza will show you how to sculpt all of the muscles and how to mould the facial skin. You will learn how to create texture and how to achieve wrinkles and where to place them,. Learn how to create the stains on the face and enlarged pores and to colour the face, first with powder paints and a brush and then using an airbrush. You will leave the course having learnt how to create an adult face.
Price: £215
Capacity: 15 students
Translator: Chef Ivan Alexandrov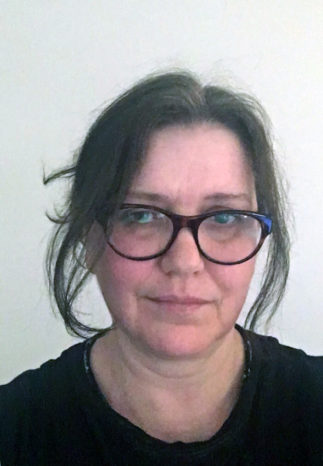 We are so excited to welcome Elza Baldzhiyska as a workshop artist for Cake International. Elza is an art teacher and also has experience as an art therapist and window dresser.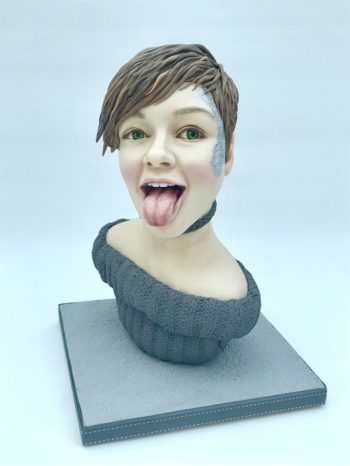 SOLD OUT
Aaliyah by Emma Jayne – Sculpted Bust
Friday 09.30 – 17.30hrs (7 hours)
Learn from the expert and create this stunning bust (with full facial features) using modelling chocolate, sugarpaste and RKT. Full of life and movement, this bust is based on Emma's daughter!
Skills taught: Create a bust, achieve facial features, how to use modelling chocolate. Emma Jayne will teach you how to create facial features similar to the workshop picture displayed but cannot guarantee you will produce an exact replica.
Capacity: 15
Price: £220.00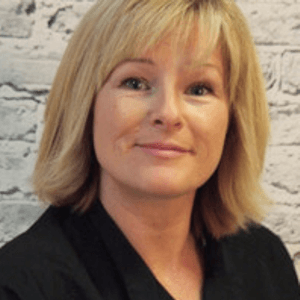 Emma Jayne is well known for her incredible features at Cake International. Emma travels the world teaching her amazing art and was awarded Cake Masters Artist Of The Year in 2017.

Cake International Full Day Workshops Terms & Conditions
Full day workshops include all materials and equipment required, lunch and refreshments. It may be necessary for some small items to be supplied by the student, if so, a list will be sent to you before the workshop.
You will be able to take home your finished piece (not the equipment supplied).
Please email melanieu(Replace this parenthesis with the @ sign)ichf.co.uk at the time of booking if you have any special dietary needs and/or allergies.
Students are responsible for their own travel costs to and from the workshop. Please be aware that a workshop may run over the expected finish time.
Due to high demand for places, full payment is required upon booking and we are unable to refund (please double check your travel arrangements). In the unlikely event the workshop is cancelled by Cake International, you will receive a full refund. Cake International cannot be held responsible for any of your travel/accommodation costs.
Maximum class size stated in class description.
All students must be 18 or older and are legally responsible for themselves and their actions whilst participating in the workshop.