Following on from their 2018 feature success – Catrina In Bloom – the same team with the addition of Emma Jayne will create two life-size figures – a bride and groom. The bride's face will be sculpted by Emma Jayne and the groom's by Marc Suarez.
The bride and wedding arch will be adorned with flowers made by Graziella Augier and Celine Ceyzeriate.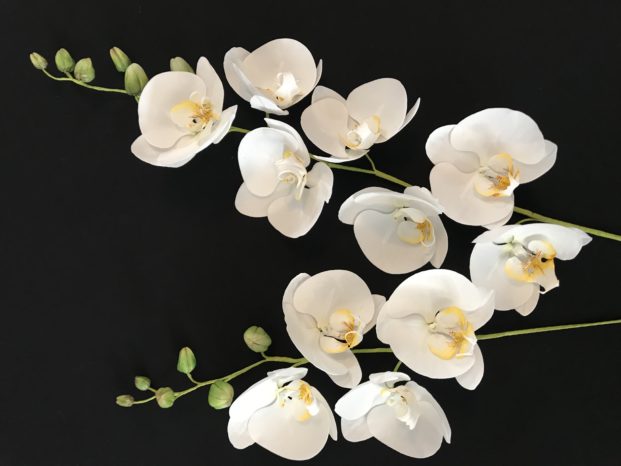 Graziella Augier – Design Sucré (France)
Gold Award winner at Cake International, French Ambassador for Squires Kitchen, and nominated Top 10 Cake Artist France 2017 by Cake Masters, Graziella specialises in Sugar Flowers and floral wedding cakes.
Emma Jayne – Emma Jayne Cake Design (UK)
Coming from a background in fine art, Emma is famous for her amazing work and outstanding life-size showpieces. She has won an incredible array of awards, including the 2017 Cake Artist of the Year award from Cake Masters Magazine.
Marc Suarez – Le Doux Collage (Spain)
Cake International Gold Award winner, First prize in 3D cake & choice of the public at Expogato and Novelty Cake finalist in the Cake Masters Awards 2016, Marc specialises in creating artistic edible sculptures that generate emotions.
Céline Ceyzeriate – Lilly's Art Cake (France)
Céline won Best Show Piece in the Cake Master Awards 2016. She creates beautiful decorated cakes and cookies, and is a member of Un Gâteau un Sourire, an association that offers cakes to children in hospital.
With thanks to our sponsors: