A once in a lifetime opportunity to learn close-up from the world greatest tutors. Hands-on tutorials in intimate classroom settings with cake stars like Emma Jayne, Alan Dunn and 2017 Best In Show winner Grégoire Goel! Book now as places are VERY limited.
Full day workshops include lunch and refreshments. Half day workshops include refreshments.
Workshop Room A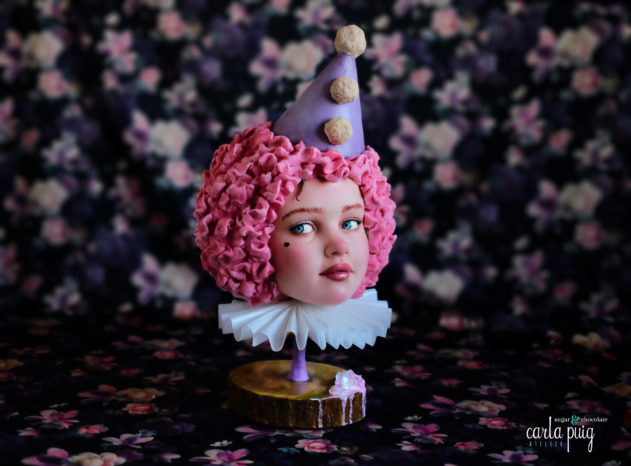 Little Clown Bust with Carla Puig
Friday 1st November 2019
1000 – 1800
One-day modelling chocolate course, making a realistic young face using dummies including:
Theory of facial analysis and take home theory reference
Explanation of materials used to make the solid internal structure & food safety
Practical sculpting demonstration
How to work with modelling chocolate; how to paste and smooth it for best results making fine realistic facial traits
How to paint and make-up the face using brushes and food colouring
Final touches using fondant and wafer paper.
Final piece with be 30cm high.
Strictly limited to 10 students.
£250 per student.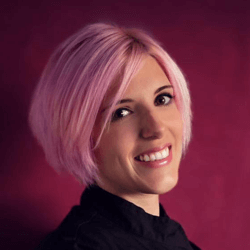 Carla Puig is a CI International Best in Show winner from 2016 and travels the world teaching her breath-taking art. Carla's exquisite sculpting style has also been featured in numerous magazines and social media platforms.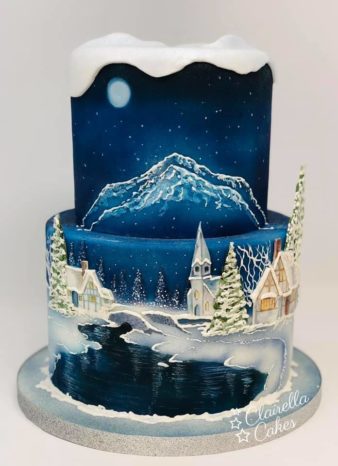 Magical Christmas Airbrushing with Claire Anderson
Saturday 2nd November 2019
1000 – 1800
Create this beautiful magical Christmas scene.
This class is packed with loads of different techniques & all ability levels are welcome.
Techniques include
How to use & hold your airbrush correctly & use the different modes effectively
Plotting & transposing of designs onto cakes
Airbrushing techniques including shading, masking, colour blending & adding perspective
How to clean & maintain your airbrush & troubleshooting any problems that may arise
Easy piping with royal icing for snowy effects
Hand-painting details & adding dimension to your work
Adding finishing touches.
You will be working on cake dummies so you can keep your finished masterpiece forever!
Strictly limited to 10 students.
£195 per student.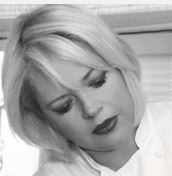 Claire Anderson of Clairella Cakes have been featured in ABC News, The Times, Cake Masters Magazine, Reddit, The Huffington Post & various other publications worldwide.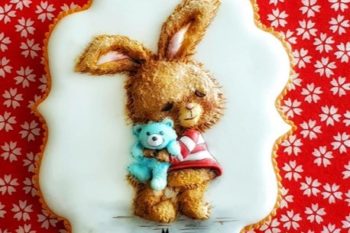 Sweet Bunny & Friend with Marta Torres
Sunday 3rd November 2019
1000 – 1400
Techniques Covered: Dimensional Piping, Textures and Anatomy
• How to transfer an image
• Interpretation of the image for a 3D effect
• Understanding dimensional piping
• Order of Royal Icing usage and why
• Animal Anatomy on piping
• Textures, fabric & animal fur
• Small accents with food colouring: wet and dry.
Strictly limited to 10 students. Cookies used are baked by Marta in her professional kitchen & intended to be decorated only. The cookies are edible but Marta cannot guarantee her kitchen is completely nut-free.
£155 per student.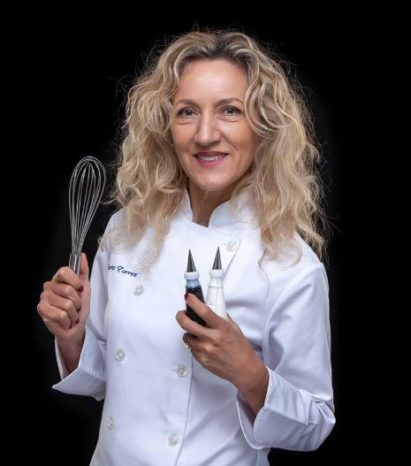 Marta is a self taught Cookie Artist who entered Julia Usher's Cookie Connection Contest and won First Prize. She won the prestigious 2016 EAG AWARD for Most Inspiring Royal Icing Artist and is a triple finalist in Collaborations at Cake Masters Awards 2018, 2017 and 2016. Teaching is her passion, and her work has been featured in magazines, blogs, websites and on national television.
Workshop Room B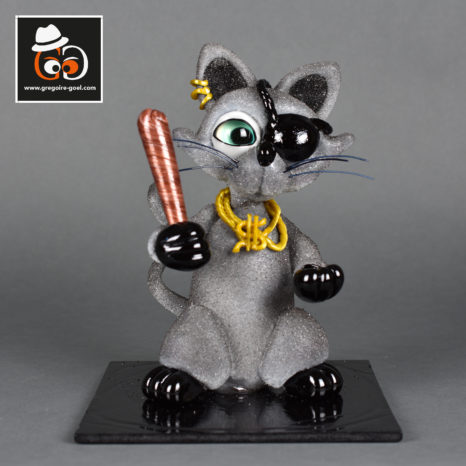 Bad Cat by Grégoire Goel
Friday 1st November 2019
1000 – 1800
Learn from Grégoire, the master of Isomalt, how to use Isomalt and create this eye-catching and characterful cat figure (base 20cm x 20cm, Height 25cm).
Skills taught:
– Soufflage (inflation) of the head in puffed sugar
– Flower stem wrapping for moustaches
– Isomalt massage for feet and hands
– Moulded sugar
– Crystallisation
– Airbrush management
– Transport tips and conservation of parts.
Class translator – Sophie Krahenbuhl
Strictly limited to 10 students.
£225 per student.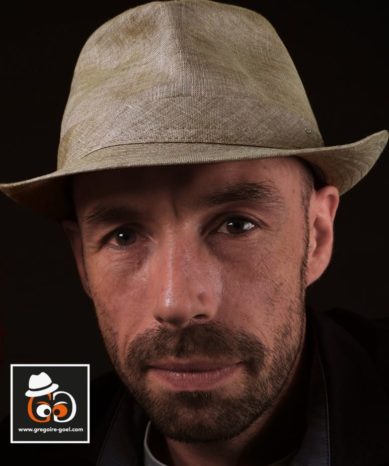 Grégoire trained as a pastry chef before becoming bewitched by isomalt. After winning the much coveted Cake International Best in Show in 2017. Grégoire is now travelling all over the world teaching his incredible skills.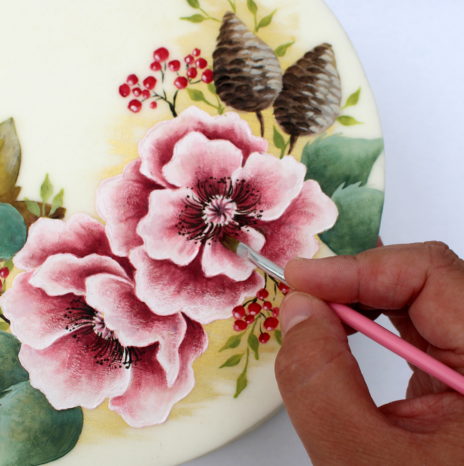 Autumn Hedgerow: Painting with Cocoa
Butter with Emily Hankins
Saturday 2nd November 2019
1000 – 1800
Hand paint this unusual autumnal design straight onto sugarpaste using cocoa butter and edible dust colours. The design features open poppies, pine cones, berries and foliage over a wash of radiant gold lustre. Learn how to paint all the elements of the design in step-by-step, easily manageable stages, using Emily's signature medium of cocoa butter paint. Learn how to apply a wash of gold lustre and effectively build up your composition using freehand and template elements. You do not need to be a proficient painter to complete this beautiful project.
Strictly limited to 10 students.
£195 per student.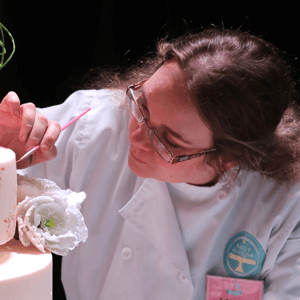 Emily is one of the finest hand painted cake specialists in the UK, teaching classes nationally and internationally. She works regularly for Squire's Kitchen international school and regularly has cake tutorials in national and international cake magazines.
Hall Workshop Room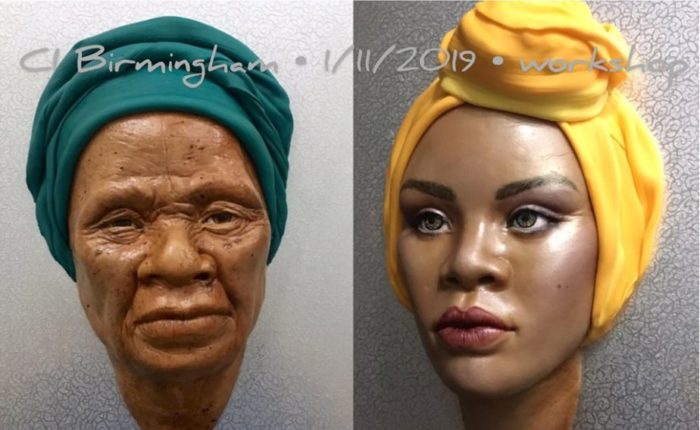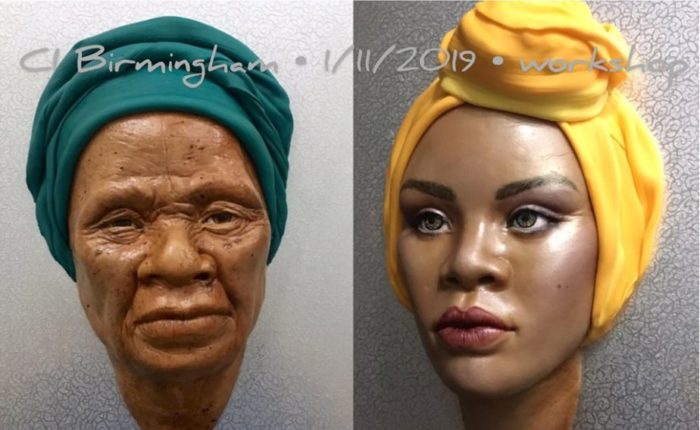 Old & Young Facial Techniques with Elza Baldzhiyska
Friday 1st November 2019
1000 – 1800
The student will learn how to create old skin and young skin working on on half dummies. Elza will show you how to sculpt all of the muscles, how to mould the facial skin on the young skin and the old skin. You will learn how to create texture and how to achieve wrinkles and where to place them and how the skin loosens as we age. Learn how to create the stains on the face and enlarged pores on the old skin. Next Elza will show the student how to colour the face, first with powder paints and a brush. You will leave the course having learnt how to create old and young skin. This course is suitable for all levels, from beginner to experienced.
Class translator – Chef Ivan Aleksandrov
Strictly limited to 15 students.
£215 per student.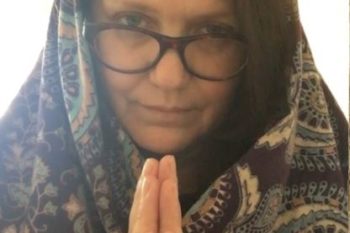 We are excited to welcome Elza Baldzhiyska as a workshop artist for Cake International. Elza is an art teacher and has experience as an art therapist and window dresser. Elza, of The Nightwitch's Cakes, is a sugar artist living in London, UK.
Hall Workshop Room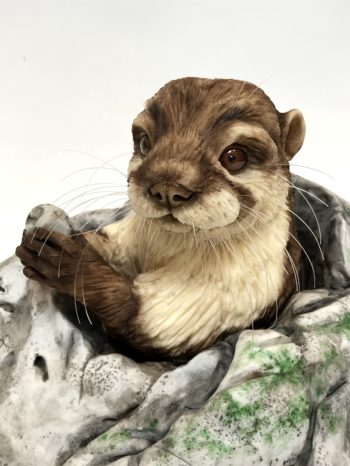 Ollie the Otter with Emma Jayne
Saturday 2nd November 2019
1000 – 1800
Learn how to make a realistic Otter using modelling chocolate and sugarpaste, using RKT to construct body with advice on how to build with cake.
Techniques cover
Armature support
Facial construction
Hand-painting and dusting
Texture techniques.
(Ollie is on a 12″ board and 16cms high)
Strictly limited to 15 students.
£225 per student.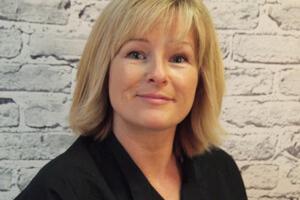 Coming from a background in fine art, Emma is famous for her amazing work and outstanding life-size showpieces. She has won an incredible array of awards, including the 2017 Cake Artist of the Year award from Cake Masters Magazine.
Hall Workshop Room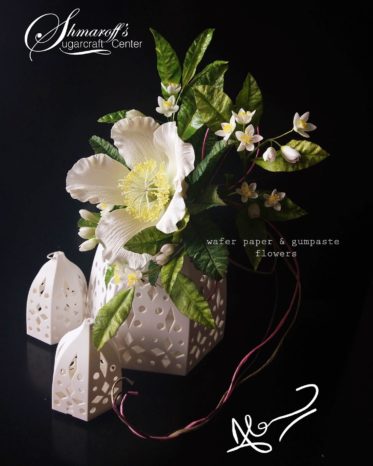 Flower Class with Alan Dunn & Petya Shmarova
Sunday 3rd November 2019
1000 – 1500
A masterclass with the masters.
Strictly limited to 15 students.
£180 per student.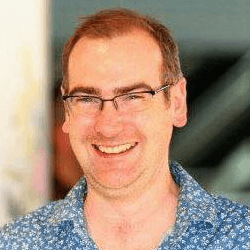 Alan is simply the master of flower making. He has written 13 books on floral work and co-written with Tombi Peck and Tony Warren. Alan has travelled all over the world teaching and, after being in the industry for over 20 years, it is an opportunity not to be missed to be part of Alan's workshop.
Terms & Conditions
This is a learning experience with the tutor. Your work speed and abilities will contribute to the finished product.
Workshops include all materials and equipment required; and lunch* /refreshments.
Students will be able to take home their piece (not the equipment).
If students are required to bring anything additional, they will be notified prior.
The student is responsible for their own travel costs to and from the workshop.
Due to demand for places, full payment is required upon booking.
Bookings cannot be refunded – please double check travel arrangements before booking.
Please inform
melanieu(Replace this parenthesis with the @ sign)ichf.co.uk

of dietary needs/allergies. If you have any concerns regarding ingredients used in workshops please ask.
Students must be 18+ and are responsible for themselves and their actions whilst participating. Isomalt students will be asked to sign an acknowledgement of handling hot products.
In the unlikely event the workshop is cancelled by Cake International, you will receive a full refund. Cake International cannot be held responsible for your travel/accommodation costs.
*full lunch and refreshments is included in the all day workshops. A light lunch is included in the 4/5 hour workshops