Take a seat with 2019's most iconic sociopath – Villanelle.
Captured in
Molly Goddard
's dress in an unforgettable scene portrayed by Jodie Comer in BBC's Killing Eve

.
Created by Tuba Geckil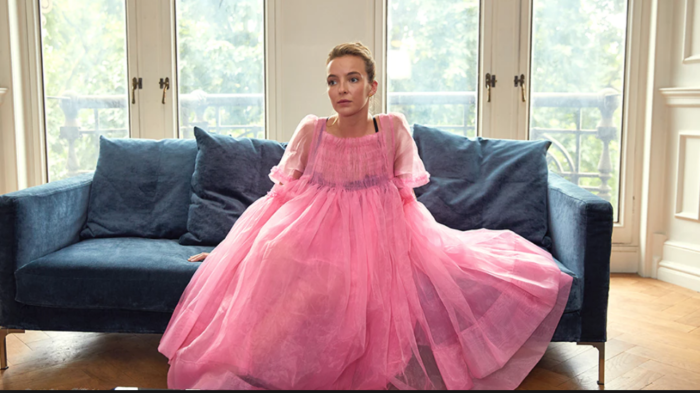 "My name is Tuba Geçkil. I am a National Culinary Team Chef, Captain of TAFED (Turkish Chefs Federation) and a Cake & Sugar Artist. I was born in Bilecik in 1976 and studied oil painting, watercolour and fine art in Eskişehir.. At private art school, I painted with oils and watercolours, and worked with marbling, porcelain, wood painting and boutique handicrafts. In 2008, I exhibited a collection of my of oil and watercolour paintings. I began working with cakes and sugar dough in 2009, creating haute couture boutique cakes for a range of clients with the Redrosecake brand. Since 2013, I have taught sugar modelling, Bust Cakes, 3D cakes and cake painting in Turkey and abroad. Representing Turkey, I started to compete internationally in 2015, winning medals in many countries. At the world's biggest culinary competition – IKA Oliympics in Germany – I won four gold and one silver – a record for Turkey! I have worked with great shows and competitions across the globe and am looking forward to creating a very special figure for this years Cake International!".