Welcome to the Sugar Witches collaboration. A group of over 100 artists have come together to create a spell binding display of edible
magic.
Meet Helga, Luna and Celeste, our
life sized witches, and their cat Salem.
See our display tables of witch themed edible art from artists all over the world.
We can't wait to cast a spell on you…
Artists include: Vicky Teather, Kate Bartlett, Kelly McWilliam, Graziella Augier, Lesley Marshall, Nicola Gerrans, Steph Parker, Anna Taylor Dillon, Elisabete Caseiro, Elza Baldzhiyska, Jennifer Lofthouse, Cara Maiden, Anna Briggs, Jenni Whitby, Timi Grant, Sarah Hadley-Rainsford, Debbie Rogers, Kathy Cooper, Helen Collier and Carreen Francis.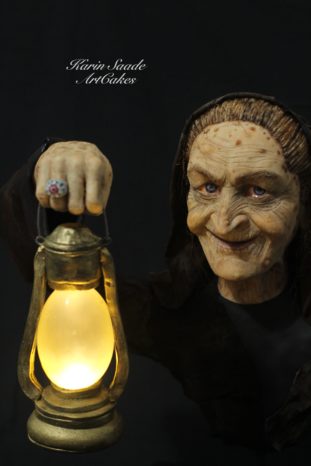 Sponsored by Saracino and Cake Dummies. Image courtesy of Karin Rachell Saade.