Walking through a Winter Wonderland…
This collaboration led by Hayley O'Beirnes of Gadget Cakes features close to fifty cake artists. Step into Christmas scenes not only made of cake, but also mechanical. See a display like no other – with interactive pieces where you can be immersed in the scene! Walk through three Christmas themed sections starting in a winter wonderland filled with whimsical Christmas cakes where you'll meet our life-sized moving reindeer who just wants you to feed him carrots!
Step into the toy room and discover childhood favourites of the past and the present. This room will be sure to bring back some memories – but make sure you keep your eyes open – some of these toys are said to move around when they think no ones watching!
Finish your adventure in Santa's Grotto, filled with mechanical cakes, a fireplace with animations and Santa himself! Not only is he a life-sized cake but children can even sit on his knee! Where else can you sit on an edible Santa and get your photo taken?
Some cakes will be auctioned on the last day of the show to raise money for the charity Help Harry Help Others, run by Harry's Mum, Georgina Mosely. Harry was 10 years old when he died from a cancerous brain tumour and despite his illness he raised thousands of pounds to help raise awareness and offer support to young cancer patients and their families.
"We want to capture the imagination of the artists involved and inspire the thousands of visitors who attend the show".
Hayley O'Beirnes – Santa's Grotto Lead Artist
Sponsors
Renshaw Baking – Magic Colours – Doric Cake Crafts – MaD Museum – Firewood Films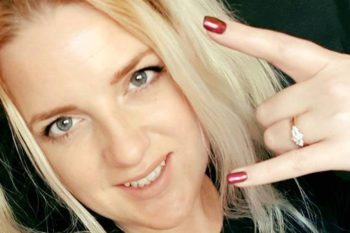 About Hayley…
Her passion for cake just keeps growing! Appearing in cake magazines, blogs and even on TV – Blue Peter, Extreme Cake Makers and Top Gear – she's won many awards including Golds at Cake International for solo and collaboration entries. She loves the buzz of competing and has no intention of stopping! Hayley runs classes teaching structures, cake carving and how to wire circuits for mechanical cakes as well as teaching cake decorating, sugarcraft and cookery in adult education centres. She's always on the road and wouldn't have it any other way! Over the years she has been part of CI feature displays and now its her turn to take charge – and as you will see – she doesn't do things by halves!