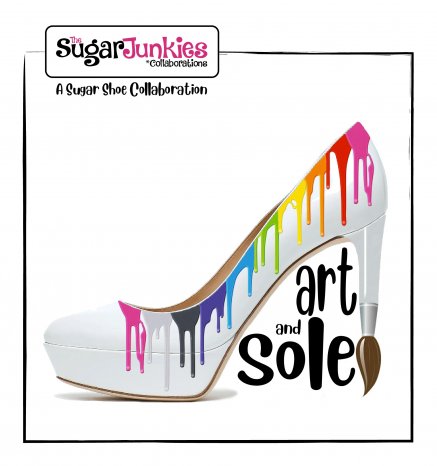 This is a feature everyone will be talking about, for the design inspiration, the stylish display and as a tribute to one of our much loved artists.
The Art and Sole sugar shoe collaboration organised by The Sugar Junkies Collaborations, is primarily a tribute to Jennifer Lofthouse who very sadly passed away this year. Jennifer was organising a feature for Cake International and was a big part of our show.
One of Jen's areas of expertise was sugar shoes. Over 97 artists took part in the online collaboration tribute and Cheryl Gaulton and her team will be displaying some of these shoes plus some new designs to whet your appetite and get your design juices flowing!